I-9 Compliance: Leveraging the Authorized Representative Option for Efficient In-Person Verification of Documents
Employers must verify the identity and employment authorization of all hired workers by completing Form I-9. Further, certain situations require employers to reverify work authorization, possibly many times throughout an employee's career with the company. This process helps ensure that employers do not hire or retain unauthorized workers. Here's how it works:
Newly hired employees must complete and sign Section 1 of Form I-9 no later than the first day of employment. Although Section 1 can be completed prior to the first day of work, it should never be completed before the employee has accepted a job offer.
Section 2 of Form I-9 must be completed by the employer within 3 business days of the employee starting work for pay. The employee must present the employer with documentation establishing identity and employment authorization from the list of acceptable documents.
Section 3 of Form I-9 must be completed any time reverification of work authorization is required. This must be completed on or before the date work authorization expires.
In order to complete Section 2 and 3 of Form I-9, employers must physically examine the required original documents in the employee's physical presence (in-person) to ensure they are genuine and relate to the employee. Over the last 3 years remote verification of I-9 documents has been allowed under the COVID-19 flexibilities, but this was only a temporary solution for employers moving to a remote business structure during the pandemic. Prior to this, employers were never allowed to substitute the in-person verification of documents with virtual inspection. In fact, The I-9 flexibilities only allowed employers to postpone the physical presence inspection requirements (for more on the end of COVID-19 flexibilities, visit https://www.rnlawgroup.com/are-you-ready-steps-employers-must-take-to-update-i-9s-that-were-completed-remotely/). Fortunately, there is an option available to companies to contract with third-parties to help complete the I-9 in-person verification process.
Depending on the nature of the business, the I-9 in-person verification requirement can be impractical. In these situations, although the employer is not allowed to conduct remote verification, employers are allowed to designate, hire, or contract with any person to complete, update or make corrections to Section 2 or 3 on the company's behalf. This person is known as an authorized representative. The authorized representative will inspect an employee's I-9 documents in-person and complete and sign Section 2 or 3, whichever is applicable. Based on my experience, many employers are not aware of the authorized representative option.
One example of an industry that may benefit from the authorized representative option is the IT consulting industry. One obstacle faced by these companies is conducting the required in-person verification due to the nature of the business, which often involves a distributed workforce, serving clients on a national scale. Although these employees are directly employed by the company, they are often expected to work at different client project locations throughout the U.S. for long periods of time. This can be the case from the start of employment. As one can imagine, coordinating in-person verification for all employees under this business structure and within the strict 3 day requirement can become a logistical nightmare for purposes of I-9 compliance. Even further, these projects can change rapidly depending on the company's needs and employees may be required to quickly relocate to a new client location. This can create a major hardship where reverification of work authorization is required. Utilizing an authorized representative is also a good option for those companies who have now moved entirely to a remote workforce.  During COVID-19 we witnessed many companies permanently change their office structure to either hybrid or full remote. This has added more complexity to the in-person verification process. Ensuring that employees are physically present for verification within the deadline is challenging in remote work situations, especially when a physical office no longer exists. Under both business structures, contracting with an authorized representative to complete Section 2 or 3 of Form I-9 can help ensure I-9 compliance and allows HR Professionals more time to focus on other priorities. Although the authorized representative option is a great tool to ease the challenges of the in-person verification requirement, employers must ensure that a plan of action is created prior to implementing this process.
The authorized representative can technically be anyone, including a notary, foreman, agent, or even an employee's spouse. However, employers must keep in mind that anyone else who completes Section 2 or 3 of Form I-9 on the company's behalf must carry out full Form I-9 responsibilities. Also, the company is liable for any violations in connection with the form or the verification process, including any violations of the employer sanctions laws committed by the person designated to act on the company's behalf. Therefore, employers opting to designate or contract with someone to complete Form I-9 should choose carefully and have detailed internal policy and instructions for both the employee and authorized representative to ensure full I-9 compliance. A best practice would be to have an on-boarding instruction package for the authorized representative and ensure that a detailed review of the Form I-9 is conducted promptly upon receipt of the completed From I-9. If any mistakes are observed upon review of the completed Form I-9, the employer should immediately ensure that proper corrections are made by the appropriate party (Section 1 – employee corrects, Section 2 or 3 – employer or authorized representative corrects). Employers also have the option to contract with a professional service provider who can create a more convenient and standardized approach to completing Section 2 or 3 of Form I-9 by providing a large nationwide network of properly trained individuals to act as the company's authorized representative. Although this option may be more costly upfront, it can help safeguard the company from hefty civil fines for potential I-9 violations in the future.
Conclusion
All employers must complete Form I-9 within a strict deadline and must review an employee's identity and work authorization documents in the employee's physical presence. The in-person verification process ensures that employers do not hire or retain unauthorized workers. However, for companies facing logistical challenges due to the nature of the business structure, the authorized representative option provides a practical solution to ensure Section 2 or 3 of Form I-9 is completed properly. It is important for employers to carefully select authorized representatives and conduct a thorough review of completed Forms I-9 to avoid any I-9 violations that could lead to potential fines. Remember, the company remains liable for any mistakes made by the authorized representative. When used properly, leveraging the authorized representative option allows employers to efficiently navigate the in-person verification requirement and maintain I-9 compliance.
Reddy & Neumann, P.C. is dedicated to helping our clients navigate the complexities of the I-9 process. If you have I-9 compliance questions, please feel free to reach out to our I-9 compliance team. You can also schedule a consultation with any of Reddy & Neumann, P.C.'s qualified business immigration attorneys at Appointments.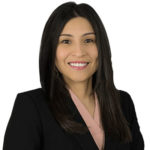 Krystal Alanis is a Partner at Reddy & Neumann, P.C. with over 10 years of experience practicing U.S. business immigration law. Krystal manages the firm's PERM Labor Certification Department, where she oversees all EB-2 and EB-3 employment-based green card matters. Krystal guides clients from a variety of industries through the maze of the PERM Labor certification process and has handled thousands of PERM applications throughout her career. Krystal guides employers through the I-140 and Adjustment of Status process, and assists clients with temporary work visas. Further, she oversees the firm's I-9 compliance team where she advises employers regarding Form I-9 Employment Eligibility Verification requirements and conducts internal audits of a company's I-9 records, processes, and procedures. Additionally, Krystal represents clients in Form I-9 U.S. Immigration and Customs Enforcement (ICE) inspections (Notice of Inspection). Krystal successfully settled a claim with ICE over Form I-9 substantive paperwork violations that led to an 88% reduction in civil fines for her client.