ICE Announces it Will Continue with March 2020 Online Course Guidance for 2022-2023 Academic Year
ICE, which ensures compliance of the F-1 and M-1 visa program for students, announced today that the Student and Exchange Visitor Program (SEVP) will continue the guidance issued in March 2020 for the 2022 – 2023 school year. Note, this guidance is only applicable for those that were enrolled in a program of study on March 9, 2020 and have continued to maintain their F-1 status.
This guidance allowed for active F and M students to temporarily take online classes towards a full course of student in excess of the regulatory limited stated in 8 C.F.R. § 214.2(f)(6)(i)(G) and 8 C.F.R § 214.2(m)(9)(v). In general, F-1 and M-1 students cannot maintain their status and take a full or a majority course load online. In fact, F-1 students, generally, cannot take more than one class or three credit hours per term (semester, quarter, or trimester depending on the school). M-1 students are, generally, unable from taking any online classes.
However, this guidance allows for it for students who were in F-1 or M-1 status on March 9, 2020, who were and have since maintained that status, and are actively enrolled in a program of study, to take a full course load online if the university or program of study is otherwise fully online. This guidance also allows for those enrolled on March 9, 2020 to maintain their status if their program, which is currently hybrid or in-person only, moves to fully online in the 2022-2023 school year.
Again, this policy does not allow for all an expansion of the regulatory authorized online program for students who were not previously enrolled in a program of study on March 9, 2020.
Today's announcement from ICE can be found here: https://www.ice.gov/doclib/sevis/pdf/bcm2204-04.pdf
SEVP's FAQ can be found here: https://www.ice.gov/doclib/coronavirus/covid19faq.pdf
By: Steven Brown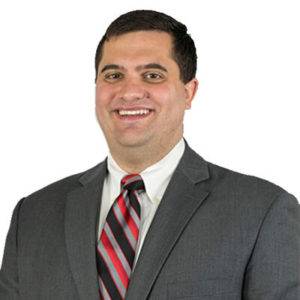 Steven Brown is a Partner at Reddy & Neumann, P.C. where he works in the Non-immigrant visa department and leads the Litigation Team. His practice covers all phases of the non-immigration visa process including filing H-1B, L-1, E-3, H-4, and H-4 EAD petitions. In the last two years, Steven has successfully handled over 1,000 non-immigrant visa petitions including filing petitions, responding to any necessary Requests for Evidence, and drafting motions and appeals. He has also become a key resource for F-1 students that seek guidance on properly complying with the F-1 visa regulations and any OPT or CPT issues they may have. Additionally, Steven holds a weekly conference call for companies that are part of one of the largest organizations for IT Services companies in America.