Immigration Provisions in the America COMPETES Act of 2022
Last week, the House of Representatives passed the America COMPETES Act of 2022, an economic bill that seeks to bolster the United States' global competitiveness in manufacturing and technology. The bill includes immigration provisions that would provide status and a path to permanent residency for researchers, entrepreneurs, and innovators in certain STEM fields, exempting them from the uncertainty of visa lotteries and burdensome per-country green card limits.
            The current version of the bill includes the following provisions:
W Visas for Entrepreneurs and Founders of Start-up Companies
The bill would create a new category of non-immigrant visa called the W visa for owners (W-1) or essential employees (W-2) of start-up companies and their dependent family members (W-3). Owners would need to possess at least a 10% ownership interest in the start-up, play a "central and active" role in managing the company, and possess necessary "knowledge, skills, or experience to substantially assist" the company. Thresholds of $250,000 and $100,000 are currently set as the minimum amount of "qualifying investments" and "qualifying government awards or grants," respectively, that the company must receive within the 18-month period before the owner applies for the visa.
W visas would be temporary, issued in 3-year increments with possibility for extensions based on growth benchmarks for the new company. They would also require a supplemental $1,000 fee, which would go towards funding STEM scholarships for low-income U.S. students. The bill also provides for sufficiently successful companies to become the basis for its owners to apply for permanent residence as immigrant entrepreneurs.
The proposed W visa is similar in its requirements to the current E-2 investment visa, but eliminates the need for the applicant's country of nationality to be part of a reciprocal treaty agreement with the U.S. It therefore would open the possibility of investing and entrepreneurship for many qualified applicants regardless of country of nationality.
Permanent Residence for STEM PhDs
The bill would exempt applicants holding a PhD in a STEM field from the annual per-country green card limits, enabling them to quickly apply for permanent residency without being subject to the availability of an immigrant visa. It therefore provides a direct path to applying for a green card for foreign nationals who have earned a PhD from a qualified research institution in the U.S. or abroad, who will be working in the U.S. in STEM fields. The application would also require the same supplemental $1,000 fee.
This provision would enable the United States to retain the thousands of foreign-born doctorate students at its institutions who are performing cutting-edge research, by providing them a clear and stable opportunity to continue their work in the U.S. without a potential decades-long wait for an immigrant visa based on their country of birth. It will particularly benefit applicants who are recent doctoral graduates or are early in their careers, who may not yet meet the standards of the EB-1 subcategories but who nonetheless are engaging in valuable and innovative research and contributing to the U.S.'s scientific and technological competitiveness.
TPS or SIS for Hong Kong Residents
The bill would provide for Temporary Protected Status for certain qualified residents of Hong Kong, as well as Special Immigrant Status for highly-skilled Hong Kong residents, capped at 5,000 per year.
The Bill's Prospects
The current version of the bill passed the House with only one Republican vote. It would need to pass the Senate with at least 60 votes to overcome a filibuster, and Republican support for the bill in the Senate is unclear at this time. The Senate did pass its own version of the bill in June 2021, indicating bipartisan support for legislation to strengthen America's technological competitiveness. However, the Senate version did not contain the immigration provisions described above, and whether a final version would include these measures remains to be seen. We encourage readers to take action and urge their representatives to support passage of the bill with these long-overdue provisions that would allow the U.S. to retain and foster talented, high-skilled researchers, entrepreneurs, and innovators.
By: Rebecca Chen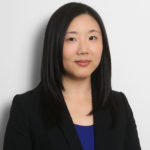 Rebecca Chen is a Partner at Reddy & Neumann. Her representation includes advising clients throughout the non-immigrant and immigrant visa application process, from initial filing, responding to various requests for evidence, and processing at overseas consulates. Her years of experience in the immigration field have made her a knowledgeable resource for complex business immigration matters.