Immigration Relief for Ukraine Citizens Currently in the United States
Last week, the United States government announced plans to provide immigration relief to those impacted by the Russian military invasion through Temporary Protected Status, or TPS
TPS provides temporary immigration relief to people in the United States who cannot return safely to their home country due to ongoing armed conflict, environmental disasters, or extraordinary and temporary conditions. A person granted TPS can obtain employment authorization to work in the United States and cannot be removed from the United States solely based on immigration status. Once granted TPS, an individual also cannot be detained by DHS on the basis of his or her immigration status in the United States. TPS does not, however, provide a pathway to apply for lawful permanent resident status (also known as getting a Green Card) or citizenship.
Who Is Eligible?
You must be a Ukrainian national (or have no nationality but last habitually resided in Ukraine); and
have continuously resided in the United States since March 1, 2022.
Those who arrived in the United States after March 1, 2022 are not eligible for TPS for Ukraine.
The 18-month period for TPS will start when U.S. Citizenship and Immigration Services (USCIS) publishes a Federal Register notice, which will also provide instructions on how to apply for TPS and employment authorization. When the filing window opens, applicants will need to file Form I-821, Application for Temporary Protected Status and Form I-765, Request for Employment Authorization.
When filing an initial TPS application, applicants must generally submit:
Identity and Nationality Evidence, such as a passport: to demonstrate your identity and that you are a national of a country designated for TPS (or that you have no nationality and you last habitually resided in a country designated for TPS).
Date of Entry Evidence, such as an I-94: to demonstrate when you entered the United States.
Continuous Residence Evidence, such as utility bills, school records, medical records: to demonstrate that you have been in the United States since March 1, 2022.
Any document that is not in English must be accompanied by a complete English translation.
There is a fee for Form I-821 if you are registering for TPS for the first time. There may be additional fees for biometrics and employment authorization.
By: Emily Neumann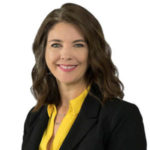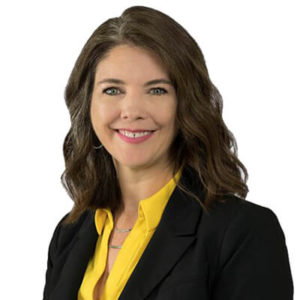 Emily Neumann is Managing Partner at Reddy & Neumann, P.C. with over 15 years of experience practicing US immigration law providing services to U.S. businesses and multinational corporations. Emily has helped transform the firm from a solo practice to Houston's largest immigration law firm focused exclusively on U.S. employment-based immigration.  She received her Bachelor's degree in Biology from Central Michigan University and her Juris Doctorate degree from the University of Houston Law Center. Emily has been quoted in Bloomberg Law, U.S. News & World Report, Inside Higher Ed, and The Times of India on various hot topics in immigration. She is a member of the American Immigration Lawyers Association and Society for Human Resource Management.