Leveraging L-1A for EB-1C Green Cards
           As the marketplace and companies become more globally focused, there has been an increased use in L-1 visas. The L-1 visa allows companies to retain their foreign managers and executives (L-1A) or employees with specialized knowledge and bring them to the United States. With this increase comes additional options for companies to consider in sponsoring green cards. Specifically, for this article, the L-1A can help lead a straightforward path to an EB-1C green card.
           As the name implies, the EB-1C is an Employment Based 1st Preference green card. Specifically, EB-1C is a green card for certain multinational executives and managers. At present, first preference green cards are current for all countries, and this makes it an option that is very intriguing for individuals from countries subject to the visa bulletin, mainly China and India. Given that it is current, procedurally, one can have a company file an I-140 and they can concurrently file the I-485, this will allow the beneficiary to seek the interim benefits based on a pending I-485 like travel and work authorization.
        Like the EB-1C, the L-1A nonimmigrant visas are for transferees of multinational companies that are in a managerial or executive role. While it is possible for an L-1A beneficiary to have performed specialized knowledge with the foreign entity, it is mostly commonly used for individuals who have worked in a managerial or executive role. The L-1A requires the individual to have worked in a managerial or executive role for the foreign entity for one year within the last three years.
          Companies that sponsor an individual can leverage the L-1A into an EB-1C filing. Both immigration benefits require the proof of a qualifying relationship between the foreign and US entities. Both require that the US position is managerial and executive. Both require the foreign national to have worked with the foreign entity for at least one year in the last three years. And while it is theoretically possible for the EB-1C to be utilized when the foreign employee is managerial/executive now but was in a specialized knowledge position overseas, both are most commonly used when the foreign national has worked as a manager or executive during the one year in the last three years.
           Notably, there is recent guidance from USCIS that if the beneficiary has worked in a managerial or executive position in the foreign entity for one year, comes to the US on L-1A and continues to work in a managerial or executive capacity with the foreign entity, and more than three years have passed since the individual last worked with the foreign entity, they can still qualify for an EB-1C as long as they maintain the L-1A status with the US entity. This is a complex scenario, so an example might be helpful: George worked in a managerial capacity for Foreign Company from 2016-2018, came to the US in L-1A in 2019 for US Company, George has maintained his L-1A status with US Company since 2019,  and in 2022 is applying for his EB-1C. More than 3 years have passed since George last worked for the foreign entity in a managerial role. However, given the guidance, George qualifies for an EB-1C despite the passage of time since he has maintained his L-1A with US Company.
             In recent years, and especially with retrogression for nationalities subject to the visa bulletin like Indian nationals, the EB-1C has become a more intriguing option. For those that are already in the US, the question becomes how can they get into this process? One possibility would be for the foreign national to depart the US, work for a qualifying entity overseas for one year, come back to the US on L-1A, then apply for an I-140 for EB-1C, and eventually, or concurrently, adjustment of status. For those that qualify for a managerial or executive position with their company, this can be an interesting way to get on a more direct path of a green card and the benefits it comes with instead of waiting for EB-2 or EB-3 to become current.
            L-1A and EB-1C have very similar evidentiary requirements, making it a route companies may strongly consider. For individuals, it could get them on a direct path to a green card. If the company and individual are willing to have the employee to work overseas for a year with a qualifying entity this can be a method that is advantageous to both parties.
              If you or your company are interested in this process, our team is ready to help, and we would recommend you contact a qualified immigration attorney. 
           Reddy & Neumann has been serving the business community for over 20 years and is Houston's largest immigration law firm focused solely on US. Employment-based immigration. We work with both employers and their employees, helping them navigate the immigration process quickly and cost-effectively.
By: Steven Brown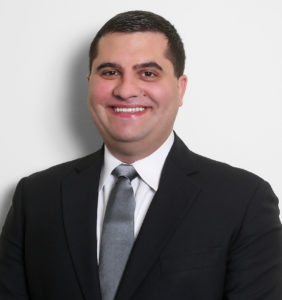 Steven Brown is a Partner at Reddy & Neumann, P.C. where he works in the Non-immigrant visa department and leads the Litigation Team. His practice covers all phases of the non-immigration visa process including filing H-1B, L-1, E-3, H-4, and H-4 EAD petitions. In the last two years, Steven has successfully handled over 1,000 non-immigrant visa petitions including filing petitions, responding to any necessary Requests for Evidence, and drafting motions and appeals. He has also become a key resource for F-1 students that seek guidance on properly complying with the F-1 visa regulations and any OPT or CPT issues they may have. Additionally, Steven holds a weekly conference call for companies that are part of one of the largest organizations for IT Services companies in America.