Major Settlement Requires USCIS to Adjudicate H-4, H-4 EAD, and L-2 Together with I-129
Reddy & Neumann, P.C., along with a team of Jonathan Wasden from Wasden Law and Jesse Bless on behalf of AILA, celebrate the historic settlement with the Department of Homeland Security (DHS) in Edakunni v. Mayorkas, which provides structural changes for nonimmigrant H-4 and L-2 spouses suffering from long delayed processing times which often lead to delayed employment authorization.. These delays started due to the institution of the biometrics requirement in 2019 and the decision by USCIS to no longer process I-539s and I-765s concurrently with I-129s. Since the filing of this case, and its sister case Shergill v. Mayorkas led by the same attorneys, multiple steps have been taken by our team that resulted in benefits to the immigration community, including: suspension of the biometrics requirement, L-2 work authorization incident to status, and H-4 EAD automatic extension when the H-4 has already been extended. Today, our team successfully achieved the reversal of U.S. Citizenship and Immigration Services (USCIS) policy that de-coupled H-4 and L-2 spouses' applications from their concurrently filed I-129, causing unnecessary H-4, EAD and L-2 delays for some time.
Today, the government and plaintiffs have signed off on a settlement in which USCIS would agree to return to bundling the adjudication of I-539s and I-765s for H-4 and L-2 derivatives along with the underlying I-129 when these forms are filed together. Note, if the forms are filed separately, USCIS will not bundle the adjudication. This will commence on January 25, 2023.
The class action settlement in Edakunni focuses on what plaintiffs demanded in April of 2021 when this case was initiated; bringing back the concurrent processing methodology that even USCIS officials have stated in depositions was more efficient for adjudicators. Most importantly, when using this methodology, dependent spouses rarely faced job loss due to delays by USCIS.
Our team first initiated litigation against USCIS in the summer of 2019 to fight on behalf of H-4 EAD applicants who were facing job losses due to USCIS delays. With the settlement of this class action case, we hope that this ends the issue for the vast majority of H-4 EAD and L-2 visa applicants. 
By: Steven Brown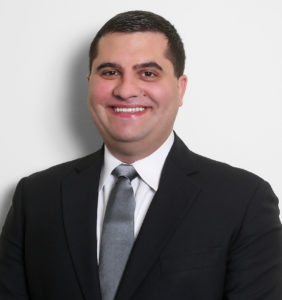 Steven Brown is a Partner at Reddy & Neumann, P.C. where he works in the Non-immigrant visa department and leads the Litigation Team. His practice covers all phases of the non-immigration visa process including filing H-1B, L-1, E-3, H-4, and H-4 EAD petitions. In the last two years, Steven has successfully handled over 1,000 non-immigrant visa petitions including filing petitions, responding to any necessary Requests for Evidence, and drafting motions and appeals. He has also become a key resource for F-1 students that seek guidance on properly complying with the F-1 visa regulations and any OPT or CPT issues they may have. Additionally, Steven holds a weekly conference call for companies that are part of one of the largest organizations for IT Services companies in America.