No Relief for Indian Applicants in March 2023 Employment-Based Visa Bulletin
There has been no notable change for Indian nationals in any of the categories according to the March 2023 Visa Bulletin for the employment-based green card category. The EB-1, EB-2, and EB-3 final action dates have not altered from the previous month, and Indian candidates will still have to wait a lengthy period for the processing of their green card applications.
Only Indian nationals with a priority date earlier than this date are eligible to get green cards because the final action date for EB-1 is still 01FEB22. The final action dates for EB-2 and EB-3 are 08 October 2011 and 15 June 2012, respectively.
There has been no change in Indian nationals' filing dates for EB-1, EB-2, or EB-3 during the prior month. The filing deadlines are 01JUN22 for EB-1, 01MAY12 for EB-2, and 01AUG12 for EB-3.
The March 2023 Visa Bulletin shows little sign of progress for Indian citizens who have been waiting for their applications for green cards to be processed in these categories. It is critical to keep in mind that these dates could alter each month and that advancement is always a possibility.
Indian nationals who are waiting for the processing of their green card applications must continue to be patient and ready for lengthy wait times. It is essential to be abreast of any changes in immigration law that may have an impact on their application as well as the most recent developments in the visa bulletin.
Reddy & Neumann, P.C. has been serving the business community for over 25 years and is Houston's largest immigration law firm focused solely on US. employment-based immigration. We work with both employers and their employees, helping them navigate the immigration process quickly and cost-effectively.
By: Rahul Reddy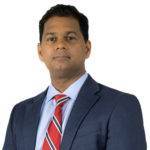 Rahul Reddy is the founding partner of Reddy & Neumann PC. He founded our firm in 1997 and has over 28 years of experience practicing employment-based immigration. Rahul's vast knowledge of the complex immigration system makes him an invaluable resource and an expert in the field. His personal experience with the immigration system has made him empathetic to each of his clients' cases and empowered him to help others achieve the American Dream.
Rahul's dedication to serving the immigrant community is evident, from his daily free conference calls to his weekly immigration Q&As on Facebook and YouTube Live. He is an active member of the immigrant community and one of the founders of ITServe Alliance. He has been a member of American Immigration Lawyers Association since 1995.
If you are in need of an Employment Based Immigrant Visas, speak with one of our immigration lawyers. Please contact us online, call our Houston business immigration attorney office directly at 713-953-7787, or schedule a consultation.