O-1 visas are for individuals who posses extraordinary ability in the sciences, arts, education, business, or athletics, or who has demonstrated a record of extraordinary achievement in the motion picture or television industry and has been recognized nationally or internationally for those achievements. There are two O-1 visa classifications: O-1A for individuals with an extraordinary ability in the sciences, education, business or athletics (not including the arts, motion pictures, or television industry), and O-1B for individuals with an extraordinary ability in the arts or extraordinary achievement in motion picture or television industry. These visas certainly have a high threshold, but can be used for companies to get or retain for their high skilled foreign talent. It is worth noting that O-1 visas can be approved for up to three year periods, and extensions can be sought in one year increments. O-1 visas do not allow immigrant intent.
            There are a few basic requirements that all O-1 visas must have prior to filing. First, an employer or agent sponsor is required. Prospective O-1 visa beneficiaries must have a contract with a U.S. Employer or Agent. Unfortunately, this means that self-petitioning is not allowed. Second, all O-1 visa petitions must include an advisory opinion from a trade or consulting organization, or a reputable peer group in the beneficiary's area of expertise stating that the individual has a sustained reputation for extraordinary ability in the field. For those seeking an O-1 based on motion picture or television, this consultation must come from an appropriate labor union and a management organization with expertise in the field. USCIS has published a list of organizations that are recognized already that can be used for these letters: https://www.uscis.gov/working-in-the-united-states/temporary-workers/address-index-for-i-129-o-and-p-consultation-letters. If you are in a field that does not have an organization or peer group, letters from experts can be used as alternative evidence, but can be risky as the USCIS ability to waive the consultation requirement is solely discretionary. Finally, all O-1s must be filed with an itinerary explaining the nature of the events or activities, beginning and end dates, and a copy of any itinerary for events or activities.
            Outside of the general requirements, the Petitioner must show that the individual qualifies for O-1 status. For O-1A this can be done with proof of a one-time achievement similar to the caliber of an Olympic Medal, Nobel Peace Prize, or similar type of international award. If this does not exist, the Petitioner must prove that the Beneficiary satisfies at least three of the following requirements:
Membership in associations in the field which require outstanding achievements of their members, as judged by experts in the field;
Published materials about the individual in professional or major trade publications, or appearance/published materials about the individual in other major media;
Participation, either individually or as part of a panel, as a judge of the work of others in the field (including having served as a reviewer/referee for articles to be published, on discussion and advisory panels, etc.);
Original scientific, scholarly, artistic, athletic or business-related contributions of major significance in the field;
Authorship of scholarly articles in the field, as published in professional or major trade publications or in other major media;
Serving in a critical or essential capacity for organizations or establishments that have a distinguished reputation; and/or
Commanding a high salary or other significantly high remuneration for services, as compared to others in the field.
         In July 2022, USCIS updated its guidance for O-1 petitions with a focus in STEM. USCIS clarified that being named on a competitive government grant for STEM research can be a positive factor toward demonstrating that a beneficiary is at the top of their field, and this has been added as part of the evidence that can be submitted.
           For O-1B, the Petitioner must be able to prove that the Beneficiary has a one-time award such as an Academy Award, Emmy, Tony, or similar, or submit evidence of at least three of the following:
Performed and will perform services as a lead or starring participant in productions or events which have a distinguished reputation as evidenced by reviews, advertisements, publicity releases, publications, contracts, or endorsements;
Performed and will perform in a lead, starring, or critical role for organizations and establishments that have a distinguished reputation evidenced by articles in newspapers, trade journals, publications, or testimonials;
Achieved national or international recognition for achievements, as shown by critical reviews or other published materials by or about you in major newspapers, trade journals, magazines, or other publications;
A record of major commercial or critically acclaimed successes, as shown by such indicators of title, rating, or standing in the field, box office receipts, motion picture or television ratings and other occupational achievements reported in trade journals, major newspapers, or other publications;
Received significant recognition for achievements from organizations, critics, government agencies or other recognized experts in the field in which you are engaged, with the testimonials clearly indicating the author's authority, expertise, and knowledge of the alien's achievements;
A high salary or other substantial remuneration for services in relation to others in the field, as shown by contracts or other reliable evidence.
            After an O-1 visa is approved, there are still items for the Beneficiary to keep in mind. If they change employers, the new employer will need to file a new I-129 to USCIS in order for the Beneficiary to remain in the US. Further, if there are material changes in the terms and conditions of employment, an amended I-129 must be filed with USCIS.  
If you believe you or your employee qualifies for an O-1 visa, contact a qualified immigration attorney to discuss your case options.
Reddy & Neumann has been serving the business community for over 20 years and is Houston's largest immigration law firm focused solely on US. Employment-based immigration. We work with both employers and their employees, helping them navigate the immigration process quickly and cost-effectively.
By: Steven Brown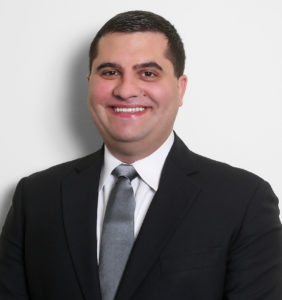 Steven Brown is a Partner at Reddy & Neumann, P.C. where he works in the Non-immigrant visa department and leads the Litigation Team. His practice covers all phases of the non-immigration visa process including filing H-1B, L-1, E-3, H-4, and H-4 EAD petitions. In the last two years, Steven has successfully handled over 1,000 non-immigrant visa petitions including filing petitions, responding to any necessary Requests for Evidence, and drafting motions and appeals. He has also become a key resource for F-1 students that seek guidance on properly complying with the F-1 visa regulations and any OPT or CPT issues they may have. Additionally, Steven holds a weekly conference call for companies that are part of one of the largest organizations for IT Services companies in America.