Options for an H-1B Employee with Approved I-140 That Has Been Laid Off
Unfortunately, there continue to be layoffs across the United States and H-1B workers continue to be impacted by these layoffs. While the H-1B visa is a popular choice for foreign nationals seeking employment in the United States, the uncertainty of employment in a foreign land is an ever-present concern, especially in times of economic downturns or corporate restructuring. If you are an H-1B employee who has been laid off after your I-140 has been approved, you may find yourself facing a challenging situation. This article will explore the various options available to individuals in this predicament, including changing to another non-immigrant visa, applying for a Compelling Circumstances Employment Authorization Document (EAD), and departing the country while retaining your H-1B time.
Impact of a Layoff on the I-140 and Priority Date
At the outset it is important to discuss, one of the most common questions our firm receives; how does a layoff impact a previously approved I-140?  The answer to this question is really going to depend on the timing of the approval and steps the company takes following layoff.
The good news is that your priority date is locked in once that I-140 was approved. As long as the I-140 is not later revoked due to fraud or misrepresentation, that priority date is locked and, if it is in EB-1, EB-2, or EB-3, you can port that priority date to another employer or to another EB-1, EB-2, or EB-3. It is important to note that you cannot port and EB-1, EB-2, or EB-3 priority date to EB-5 or vice versa.
Assuming your employer withdrawals your I-140 at the time of your termination, the question of you getting a benefit from the I-140 will depend on how long it has been since it has been approved. If your I-140 was approved for more than 180 days, even if the company withdrawals the I-140, you can continue to get the "benefits" of the I-140 for H-1B extension purposes and for  H-4 EAD qualifications. So, in practice, this means that if your I-140 was approved for more than 180 days prior to withdrawal and you transfer your H-1B to another employer, that employer can still request a 3 year extension and you can still file for H-4 EAD.
Good news aside, you will need an active I-140 in order to file for a green card if your priory date becomes current. So if you change employers, and you haven't already filed for adjustment of status, the new employer will need to do PERM and I-140 in order to sponsor you for a green card in the future.
 Overall, while a layoff may be stressful, there may not be too much of an impact on the I-140 and its benefits.
Laid Off on H-1B, what are Your Options?
Layoffs are tough, especially for someone on an H-1B visa. However, it isn't all bleak as there are a number of options for those in this situation. If you have been laid off and your I-94 is still valid, you would qualify for the 60-day grace period. During this time you can seek a new H-1B employer, change status to another non-immigrant visa, file for a compelling circumstances EAD, or depart the US. While not the focus of this article, if your priority date is current, you can also file for adjustment of status and seek your work and travel authorization during this 60-day grace period. More on the 60-day grace period can be found here.
H-1B Transfer after Layoff
If during your 60-day grace period you find a new employer willing to sponsor your H-1B visa, you can file a transfer to move to the new employer. This process is not much different from a typical H-1B, and you will need to have the petitioner filed to USCIS during the 60-day window. Further, keep in mind you cannot work for the new employer until the H-1B is filed with USCIS, it does not have to be approved before you are back to work. However, securing a new job and employer sponsorship can be challenging, especially in uncertain economic times and with only 60-days to take all the steps necessary.
Change to another Non-Immigrant Visa after Layoff
One viable option for H-1B employees with an approved I-140 who have been laid off is to explore other non-immigrant visa categories that might allow them to remain legally in the United States. Changing status in the US to these categories should be done within the 60-day grace period, and keep in mind that only H and L status allow for immigrant intent. So if you are considering F-1 or B-2 you might want to discuss the immigrant intent portion with an attorney prior to taking that step. Here are some common alternatives:
a. H-4 Dependent Visa and H-4 EAD and L-2 Work Authorization:
If your spouse is on a valid H-1B, you can file for your H-4 and become a dependent. If your spouse has their own approved I-140, you can also file for you to get an H-4 EAD which, upon approval, will allow you to work. Filing the H-4 change of status prior to the 60-day grace period expiration will allow you to stay in the US.
If your spouse is on an L-1 visa, you can switch to L-2 Dependent status. Due to a class action lawsuit, L-2 spouses have work authorization incident to status. This means you do not have to apply for an EAD, and simply by having L-2 status you are authorized to work. Given this, you may want to give consideration as to the time differences between USCIS's processing times for L-2 I-539s and potentially going to a consulate for L-2 stamping and entering the US.
Processing times are getting better for the H-4 and H-4 EAD and L-2, but it still may be months before you are able to work. If your wait time gets unreasonable, litigation on the delay may be an option, however, it would be important to discuss with a qualified immigration attorney on that option.
b. O-1 Visa for Individuals with Extraordinary Ability:
If you possess extraordinary abilities in your field, such as in the arts, sciences, athletics, or business, you may qualify for an O-1 visa. Not everyone qualifies for an O-1 as this visa category is reserved for individuals who have achieved a high level of expertise and recognition in their respective fields. However, in 2022, the Biden Administration made a push to focus on individuals in STEM fields that have extraordinary ability. What makes O-1 intriguing is that if you are able to get on O-1, you may qualify for its "twin green card" the EB-1A. 
c. F-1 Student Visa:
One common avenue people propose to us is to continue their studies and transfer to F-1. This is a fine option if you are looking to continue your education and grow your knowledge for future endeavors. However, our firm would recommend you use caution when you are approached by a college that offers Day 1 CPT as there have been many instances of Day 1 CPT causing issues with immigration as it does not seem to comply with the F-1 regulations.  While you may be able to get on the F-1 with USCIS fairly easily, should you travel and need F-1 visa stamping or readmission, having an approved I-140 and previous H-1B time may cause issues at both steps.
d. B Visa:
Prior to the age of COVID-19 and the difficulties of travel, B visas following an H-1B layoff were not generally considered a good option. However, since COVID and with the increase in layoffs, USCIS has put forth policy that makes a B visa a better option. As per USCIS's March 2023 policy, an individual can use a B visa to search for jobs as they bridge the gap to their next H-1B. Additionally, USCIS has clarified that if your B visa is pending, and you file your change of status back to H-1B in premium, USCIS will adjudicate the B visa, put you into B status, and then adjudicate the H-1B to put you back on H-1B status. This is helpful as the processing times for B visas with USCIS are over two years.
If you are seeking to use a B visa, keep in mind that despite the long processing times, they are only valid for 6 months at a time.   
Compelling Circumstances EAD
For H-1B employees with an approved I-140 who have been laid off, another potential option is to apply for a Compelling Circumstances Employment Authorization Document (EAD). This option allows you to obtain work authorization based on certain compelling circumstances, even if you are no longer in H-1B status. To qualify for a Compelling Circumstances EAD, you must demonstrate that you are facing significant hardship. While this article will discuss the Compelling Circumstances EAD generally as an option, more details can be found here and here.
Recently, USCIS updated its guidance on what can qualify as a "compelling circumstance" in a way that would likely increase the likelihood of an individual qualifying for the benefit. However, there are a lot of considerations one must think through before just jumping on a Compelling Circumstances EAD, such as impact on status and processing times. If would be worth speaking to a qualified attorney to discuss your qualifications and pros and cons of this benefit.
Depart the Country after H-1B Layoff
One final option for those laid off on H-1B and that have an approved I-140 would be to depart the country. When you depart the U.S., your H-1B status effectively ends. There is not a requirement that you "maintain" your H-1B status overseas. Since you have previously been counted against the cap, you will not have to go through the H-1B lottery in the future to get back on H-1B. Should you wish to get back on H-1B in the future, your new employer will need to file a new H-1B petition on your behalf, and you will need a valid H-1B visa stamp.
While you are outside the U.S., you will need to maintain legal status in your home country or another country where you reside. However, should you be authorized to work in the country you choose to reside in, there is nothing preventing you from working for a US employer remotely from outside the US, and it does not require you to get an H-1B to work from outside the US. That said, you should ensure you're your work outside the US is legal work that would not make you inadmissible in the future.
Conclusion
While it is a stressful event, H-1B employees with an approved I-140 who have been laid off have several options to consider. Changing to another non-immigrant visa category, applying for a Compelling Circumstances EAD, or departing the country time are all viable choices, depending on individual circumstances and goals. It is essential to carefully evaluate each option, seek legal advice, and plan your immigration strategy accordingly to make informed decisions that align with your long-term objectives in the United States. Remember that immigration laws and policies can change, so staying informed and seeking professional guidance are key to navigating these complex processes successfully.
Reddy & Neumann, P.C., located in Houston, Texas, has been serving the business community for over 25 years and is Houston's largest immigration law firm focused solely on U.S. Employment-based immigration. We work with both employers and their employees, helping them navigate the immigration process quickly and cost-effectively.
By: Steven Brown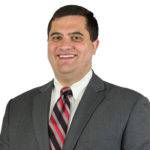 Steven Brown is a Partner at Reddy & Neumann, P.C. where he works in the Non-immigrant visa department and leads the Litigation Team. His practice covers all phases of the non-immigration visa process including filing H-1B, L-1, E-3, H-4, and H-4 EAD petitions. In the last two years, Steven has successfully handled over 1,000 non-immigrant visa petitions including filing petitions, responding to any necessary Requests for Evidence, and drafting motions and appeals. He has also become a key resource for F-1 students that seek guidance on properly complying with the F-1 visa regulations and any OPT or CPT issues they may have. Additionally, Steven holds a weekly conference call for companies that are part of one of the largest organizations for IT Services companies in America.