Permissible and Prohibited Activities on Business Visitor Visa (B-1 Business/B-2 Tourist)
Generally, a citizen of a foreign country who wishes to enter the United States for business purposes must first obtain a visa suitable for that intended business activity. A B-1 business visitor visa enables individuals to enter the United States for the purpose of conducting limited business activity for up to 180 days. The touchstone question as to whether a B-visa is suitable for business purpose is whether the intended activity is conducted in furtherance of one's employment or business interests abroad.
Permissible activities include but are not limited to the following:
Conducting Business Diligence (investor seeking, site visitation or surveying for purpose, consulting with clients and/or associates, contracts negotiation, interviewing potential hires, etc.)
Attending scientific, educational, professional, or business conventions/conferences
Participating in short-term training
Settling estates
Professional Athletes (for prize money only; unpaid try-outs)
Prohibited activities include but are not limited to the following:
Illegal activity
Study at school/university
Conduct personal business for profit
Accept/undertake employment (services for remuneration; even certain types of volunteering)
While a B-visa allows an individual to enter the United States to conduct activities in furtherance of their employment with a foreign-entity abroad, that entitlement should in no way be construed as allowing an individual to enter the United States for the purpose of providing services for remuneration (aka earning income) in the United States, even if paid by the foreign entity.
For example, Jean-Claude is a French citizen who works as an executive for Total Energy in France. Jean-Claude would be able to enter the United States to oversee the completion of Total Energy projects or contracts, negotiate or participate in litigation of those contracts, to attend conferences/conventions on behalf of Total, as well as engage in other permissible business activities. These activities are in furtherance of his employment abroad, and are conducted on a short-term basis.
However, Jean-Claude cannot simply "relocate" his job to the United States, performing the day-in-day-out duties of his French job while here under the guise of "short-term" conduct. USCIS views this sort of activity as employment in the United States, even if entirely paid by a foreign entity. There are visas available for this type of business arrangement—employment of this sort while on a B visa is a violation of immigration law as well as potential tax liability for the foreign national and employer.
While a B-visa is often used in furtherance of one's business interests abroad, it can also be utilized as a "jumping off point" for other immigrant or non-immigrant visas to translate those business interests to domestic interests. For instance, an individual interested in starting a business in the United States by way of an investor visa might utilize the B-visa to visit the United States to conduct necessary business diligence, establish relationships, etc.
By: Ryan A. Wilck, Partner and Attorney at Law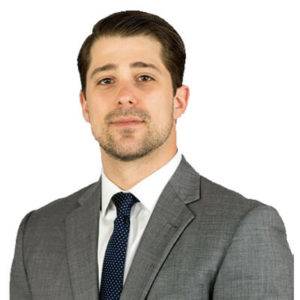 Ryan Wilck is an attorney at Reddy & Neumann P.C. assisting helping clients and their employees through the phases of the Green Card process. "Concilio et labore" is not only the motto of Ryan's favorite sports club but is also his life's motto; all things come through wisdom and effort. Ryan is passionate about gaining the trust of his clients utilizing a relentless and detail-oriented work ethic to understand their specific goals and concerns, hoping to instill a sense of confidence and stability. Whatever your immigration problem, he and his team will find a solution, through wisdom and effort.
Reddy & Neumann has been serving the business community for over 20 years and is Houston's largest immigration law firm focused solely on US. Employment-based immigration. We work with both employers and their employees, helping them navigate the immigration process quickly and cost-effectively