Reminder: "Cap-Gap" Ends September 30! What to do if Your H-1B is Still Pending
                F-1 students on regular or STEM optional practical training (OPT) who are the beneficiaries F-1 students who are the beneficiary of an H-1B cap-subject petition that is requesting a change of status to be effective on October 1 can qualify for cap-gap of their work authorization. Cap-gap allows for those students meeting the qualifications above who have otherwise expired OPT to continue working until September 30.
                As we are about to enter September, it is important for those utilizing cap-gap to prepare for cap-gap to end. If your H-1B is approved with the change of status, your work authorization should not see any changes. Come October 1, you will just start H-1B status. If your H-1B is still pending, your work authorization will end on September 30th with the end of cap-gap.
                F-1 students that have cap-gap that is about to expire should discuss with their employer about upgrading their case to premium processing so that it can receive an expedited adjudication. This can help reduce the amount of time the F-1 student will be without work authorization. 
By:  Steven Brown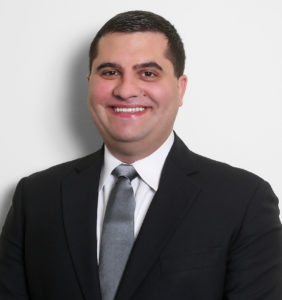 Steven Brown is a Partner at Reddy & Neumann, P.C. where he works in the Non-immigrant visa department and leads the Litigation Team. His practice covers all phases of the non-immigration visa process including filing H-1B, L-1, E-3, H-4, and H-4 EAD petitions. In the last two years, Steven has successfully handled over 1,000 non-immigrant visa petitions including filing petitions, responding to any necessary Requests for Evidence, and drafting motions and appeals. He has also become a key resource for F-1 students that seek guidance on properly complying with the F-1 visa regulations and any OPT or CPT issues they may have. Additionally, Steven holds a weekly conference call for companies that are part of one of the largest organizations for IT Services companies in America.