Supplemental H-2B Visa Allocation
The H-2B visa allows US employers to bring foreign nationals to the US to fill temporary nonagricultural jobs for a limited period of time or seasonal or intermittent need. There is a limit, or a "cap," on how many noncitizens may be issued an H-2B visa during each fiscal year. Currently, the H-2B cap is set at 66,000 per fiscal year, with 33,000 visas allocated for workers during the first half of the fiscal year (October 1-March 31) and 33,000 visas allocated for workers beginning employment during the second half of the fiscal year (April 1-September 30). Any unused visas from the first half of the fiscal year roll over to the second half of the fiscal year; however, these unused visas do not roll over into the next year.
Last week the Department of Homeland Security (DHS) and the Department of Labor (DOL) announced a temporary final rule to make an additional 35,000 H-2B visas available during the second half of fiscal year 2022. Of the 35,000 visas, 23,500 are reserved for returning workers regardless of country of nationality and 11,500 are reserved for nationals of Haiti, Honduras, Guatemala, and El Salvador. In order to qualify for the additional visas, petitions must be received by September 15, 2022. USCIS will stop accepting petitions on September 15, 2022 or when the cap has been reached, whichever occurs first. USCIS will also reject any cases received after September 15, 2022 or after the cap is reached, whichever is earlier. USCIS has also stated they will deny all petitions not approved before October 1, 2022 and will not refund any of the fees associated with the filing. Premium processing is available for these petitions and should be utilized if the H-2B petition is filed close to the September 15th deadline to ensure the case is approved before October 1, 2022.
Please note, these supplemental visas are available only to US businesses that are suffering or will suffer impending irreparable harm without the ability to employ all the H-2B workers requested in their petition. Employers may only request workers who have been issued an H-2B visa or otherwise granted H-2B status in FY 2019, 2022, or 2021 unless they are petitioning for workers from Haiti, Honduras, Guatemala and El Salvador. This rule pertaining to the supplemental visas does not apply to petitions that are not subject for the H-2B cap, meaning H-2B extension requests may continue to be filed under the normal H-2B program rules. Additionally, this increase does not affect the H-2B program in future fiscal years and is only applicable to visas in the second half of the fiscal year 2022.
This rule also grants portability to certain H-2B workers by allowing H-2B nonimmigrant workers already in the US to begin employment with a new H-2B employer or agent once USCIS receives a timely filed, non-frivolous H-2B petition but before the petition is approved. This additional flexibility allows US employers to meet labor needs while simultaneously allowing H-2B workers to quickly change employers if necessary.
For more information on H-2B visas, please seek out the advice of a qualified immigration attorney.
By: Ashley Thomas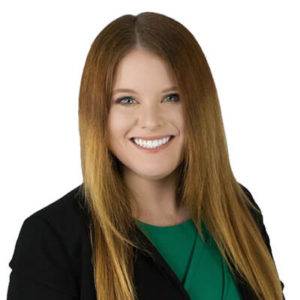 Ashley Thomas is an Senior Associate Attorney at Reddy & Neumann, P.C. who focuses on employment-based non-immigrant visas. Ashley's practice covers all phases of the visa process including filing petitions, responding to Requests for Evidence (RFE), and drafting motions and appeals. She has completed over 200 RFE's to date in response to H-1B, L-1, I-140, and OPT petitions.