Top 5 PERM Recruitment Questions From Employers
The PERM labor certification process requires a sponsoring employer to test the U.S. labor market through various recruitment methods for "able, willing, qualified, and available" U.S. workers. If no such U.S. workers are found after conducting good faith recruitment, an employer can file a PERM labor certification application on ETA Form 9089 on behalf of the beneficiary.
As part of the recruitment process, employers are required to post an advertisement for the position in multiple recruitment mediums mandated by the Department of Labor. Once the recruitment process begins, employers may start to receive resumes from applicants. (For a more detailed overview of the PERM recruitment process, visit: PERM Labor Certification Frequently Asked Questions). Reddy & Neumann provides you with this list of top 5 PERM recruitment questions from employers:
Can the beneficiary of the PERM application be involved in the recruitment process?
No, the beneficiary cannot be involved in any way in the recruitment process, including receiving resumes, reviewing resumes, conducting interviews, or being included in the review process. The beneficiary's involvement in the recruitment process would create an undue influence over the PERM process and is therefore strictly forbidden by the DOL.
Can I disqualify an applicant for being overqualified?
No, an employer cannot disqualify an applicant for being overqualified. During "real-world" recruitment, an employer would normally be able to disregard an applicant for being overqualified, but "real-world recruitment" is different from "PERM recruitment."  Employers can only disqualify U.S. workers for lawful job related reasons. This means an employer must only analyze an applicant's qualifications against the minimum requirements for the position. This is why it is very important to properly draft the job details and minimum requirements for the sponsored position.  
Do I have to consider H-1B workers and F-1 students who have employment authorization?
No, you only need to consider U.S. workers for the job opportunity. A U.S. worker per DOL regulations is a worker who is:
A U.S. citizen;
A U.S. national;
A Lawful Permanent Resident;
An individual granted the status of an alien lawfully admitted for temporary residence under 8 U.S.C. 1160(a), 1161(a), or 1255a(a)(1);
An individual admitted as a refugee under 8 U.S.C. 1157; or
An individual granted asylum under 8 U.S.C. 1158.
Employers must be careful when determining whether an applicant is a U.S. worker. It is important to not ask specific questions about the applicant's citizenship or immigration status during the hiring process as to not violate any anti-discrimination laws. According to the Department of Labor, an employer only needs to verify whether an applicant is legally authorized to work in the U.S.
Examples of what you may ask:
Are you legally authorized to work in the U.S.?
Will you now or in the future require sponsorship for employment visa status?
Examples of what you may NOT ask:
Are you either a U.S. citizen or an alien lawfully permitted to work in the U.S.?
Are you authorized to work on an unrestricted basis?
What is your citizenship status?
You should always speak with your immigration attorney before requesting this information from an applicant.
Do I have to consider an applicant if a review of their resume indicates that they are not minimally qualified for the job opportunity?
It depends. It an applicant clearly lacks all minimum requirements for the position in terms of education, experience, skills, and training, then the applicant may not have to be contacted. On the other hand, employers will be required to reach out to applicants if on the face of the resume it appears that the applicant may be qualified for the position. For example, if the applicant meets the education requirement, but the employer is unsure if they meet the experience requirement, the employer is obligated to inquire further. Even further, if an applicant appears to reach a broad range of experience, education, and training, the employer will also be obligated to inquire further into the applicant's qualifications. 
If a U.S. worker is found for the position, can I hire the applicant for another role within the company and still file a PERM application on behalf of the beneficiary?
The short answer is no. An employer cannot circumvent the PERM recruitment process by simply considering the applicant for another role. If the applicant applied for the PERM position, they must be considered and included in the PERM recruitment report. This does not mean that the employer cannot ultimately hire the applicant for a different position within the company, but the employer may not be able to proceed with the PERM filing.
By: Krystal Alanis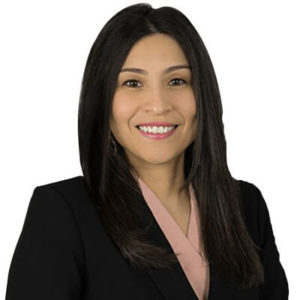 Krystal Alanis is a Partner at Reddy & Neumann, P.C. with over 10 years of experience practicing U.S. business immigration law. Krystal manages the firm's PERM Labor Certification Department, where she oversees all EB-2 and EB-3 employment-based green card matters. Krystal guides clients from a variety of industries through the maze of the PERM Labor certification process and has handled thousands of PERM applications throughout her career. Krystal guides employers through the I-140 and Adjustment of Status process, and assists clients with temporary work visas. Further, she oversees the firm's I-9 compliance team where she advises employers regarding Form I-9 Employment Eligibility Verification requirements and conducts internal audits of a company's I-9 records, processes, and procedures. Additionally, Krystal represents clients in Form I-9 U.S. Immigration and Customs Enforcement (ICE) inspections (Notice of Inspection). Krystal successfully settled a claim with ICE over Form I-9 substantive paperwork violations that led to an 88% reduction in civil fines for her client. 
Reddy & Neumann, P.C. has been serving the business community for over 20 years and is Houston's largest immigration law firm focused solely on US. Employment-based immigration. We work with both employers and their employees, helping them navigate the immigration process quickly and cost-effectively