Understanding Expert Evaluation for H-1Bs and the Benefit of Using Them
          Everyone that applies for an H-1B, whether a petitioning company or the individual employee, want the process to be as smooth as possible.  Requests for Evidence ("RFEs") can lengthen the H-1B process, and denials can cause significant issues for both the employer and the employee. Two of the most common RFEs for H-1B petitions in the last couple of year are for USCIS asking for evidence to prove the position is a specialty occupation and that the employee qualifies for the specialty occupation position. In addition to having strong legal and factual arguments, adding an expert evaluation can help bolster your RFE response and can lead to a successful petition.
What is a Specialty Occupation?
            All H-1B visa petitions must be for a specialty occupation. The Immigration and Nationality Act defines specialty occupation as one that requires a "theoretical and practical application of a body of highly specialized knowledge, and attainment of a bachelor's or higher degree in the specific specialty (or its equivalent) is a minimum for entry into the occupation in the United States." The INA is fairly vague, so USCIS has promulgated regulations to set forth regulations that create standards for specialty occupation. To qualify as a specialty occupation, the position must meet at least ONE of the following criteria:
A baccalaureate or higher degree or its equivalent is normally the minimum requirement for entry into the particular position;
The degree requirement is common to the industry in parallel positions among similar organizations or, in the alternative, an employer may show that its particular position is so complex or unique that it can be performed only by an individual with a degree
The employer normally requires a degree or its equivalent for the position; or
The nature of the specific duties are so specialized and complex that knowledge required to perform the duties is usually associated with the attainment of a baccalaureate or higher degree.
More details on specialty occupation in general can be found here and here.
How does a Beneficiary Qualify for a Specialty Occupation
            The H-1B regulations found in 8 C.F.R. 214.2(h) give a list of four criteria on how an individual can qualify to perform a specialty occupation. Individuals must meet one of the qualifications in order to qualify for an H-1B position:
Hold a United States baccalaureate or higher degree required by the specialty occupation from an accredited college or university;
Hold a foreign degree determined to be equivalent to a United States baccalaureate or higher degree required by the specialty occupation from an accredited college or university;
Hold an unrestricted State license, registration or certification which authorizes him or her to fully practice the specialty occupation and be immediately engaged in that specialty in the state of intended employment; or
Have education, specialized training, and/or progressively responsible experience that are equivalent to completion of a United States baccalaureate or higher degree in the specialty occupation, and have recognition of expertise in the specialty through progressively responsible positions directly related to the specialty.
For the most part the requirement is a degree or its equivalent, unless the position requires a license. We will discuss subsection 4 in more detail below.
Standard for Experts for H-1B
            Not every individual qualifies to give an expert opinion for H-1B purposes. 8 .C.F.R. 213.2(h)(4)(ii) provides that experts must be a person or an organization with expertise in the field, special skills and knowledge in that field, and the expertise to render the type of opinion requested. Opinions must state the writer's qualifications, the experience giving such opinions, how the conclusions were reached, and the basis for the conclusions supported by copies or citations of any research materials used.
            It is important when picking an expert to use experts that are well qualified to opine on the position or the beneficiary's qualifications. Usually, experts will be professors in the field. 
Using Expert Opinions for H-1B
            There are many types of ways you can use an expert in the H-1B context. For the purposes of this article, we will focus on beneficiary qualifications evaluations and specialty occupation evaluations.
            For beneficiary qualifications, there are two sub-types of evaluations. The first is an evaluation of the foreign degree. As noted above, an individual may qualify for a specialty occupation if they have a foreign degree that is equivalent to a US degree required by the occupation. In these types of evaluations, experts can review the credentials of the school, the curriculum, and provide an analysis on how it is equivalent to a US degree.
            The second sub-type is focuses on the beneficiary's education and work experience. In the regulations, beneficiaries can qualify if they have education, training, and/or progressive experience equivalent to a degree required by the position. USCIS has a regulation that equates three years of specialized training and/or work experience to be equivalent to a year of college-level course work. So, for example, if the individual is applying for a specialty occupation position that requires a degree in computer science, but the individual has a degree in the wholly unrelated degree of pharmacy, the individual could qualify for the position by showing 12 years of work experience in computer science, although some evaluators might take 9 years as the core curriculum will be similar for both programs. With this, the 12 years can be equated to a bachelor's of science in computer science depending on the type of work.
Additionally, a qualified expert is able to opine on the position being a specialty occupation, that is whether the position requires a specific degree or is so complex that it is usually associated with a specific degree. With this, the expert should become familiar with the company, either by talking to the company management or through the company profile to better understand the company's requirements. Additionally, the expert should be familiar with the position, job duties, and more. From there, the expert should be able to research the position and give an opinion on the type of degree required to perform the position and whether in their opinion the position is a specialty occupation.  
Benefits of Using an Expert
            An expert report can significantly increase your RFE response for either beneficiary qualifications or specialty occupation. By using an expert report, you provide additional strength to any legal and factual arguments by having this individual opine on the request. Denial rates drop significantly when an expert is involved because you have a neutral third party providing analysis to USCIS.
            In the unfortunate event of an H-B denial, having an expert evaluation on your side dramatically increases your success in federal court should you have to sue USCIS for the denial. In instances where USCIS choses to ignore an expert's opinion while not providing a counter expert, it almost automatically reaches a level of arbitrary and capricious that can give rise to an APA lawsuit for the denial. There are a number of federal courts across the United States that have ruled against USCIS in lawsuits where they have not properly given deference to an expert opinion and reversed the denial in the case.
Conclusion
In conclusion, navigating the H-1B process can be complex and challenging, especially when facing Requests for Evidence (RFEs) or potential denials. However, incorporating expert evaluations into your H-1B petition can significantly enhance your chances of success. For high-skilled immigrants and their employers, expert evaluations are not just a formality; they are a strategic advantage in successfully navigating the H-1B process. By seeking the expertise of qualified professionals, you can bolster your case, ensure a smoother and more efficient process, and ultimately pave the way for a successful H-1B petition. Embracing expert evaluations as an integral part of the process will undoubtedly lead to better outcomes for both employers and employees seeking to contribute their talents and skills to the United States. Working with a qualified employment-based immigration attorney that can utilize expert opinion letters to create better RFE responses can result in positive outcomes.
Reddy & Neumann, P.C., located in Houston, Texas, has been serving the business community for over 25 years and is Houston's largest immigration law firm focused solely on U.S. Employment-based immigration. We work with both employers and their employees, helping them navigate the immigration process quickly and cost-effectively.
By: Steven Brown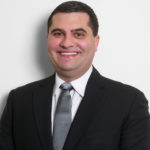 Steven Brown is a Partner at Reddy & Neumann, P.C. where he works in the Non-immigrant visa department and leads the Litigation Team. His practice covers all phases of the non-immigration visa process including filing H-1B, L-1, E-3, H-4, and H-4 EAD petitions. In the last two years, Steven has successfully handled over 1,000 non-immigrant visa petitions including filing petitions, responding to any necessary Requests for Evidence, and drafting motions and appeals. He has also become a key resource for F-1 students that seek guidance on properly complying with the F-1 visa regulations and any OPT or CPT issues they may have. Additionally, Steven holds a weekly conference call for companies that are part of one of the largest organizations for IT Services companies in America.