Unique and Lesser known Work F-1 Visa Work Authorization Options
          There are many well-known options for F-1 students to secure work authorization either during or after their course completion such as Optional Practical Training (OPT), STEM-OPT, and Curriculum Practical Training (CPT). While these are the most common, and the most well-known, work authorization options while on F-1, there are some other lesser-known options that, in unique circumstances, might apply to an individual.
On-Campus F-1 Employment
            Generally speaking, students on F-1 cannot participate in employment authorization during their first academic year. However, for those seeking on-campus employment, the first academic year bar does not apply, and students can work during their first year. On-campus employment must be performed on the school's physical premises, but this can include commercial businesses that provide services to students. The regulations for this type of work authorization use the school bookstore or cafeteria as examples of commercial entities that provide services to students. Additionally, the work can be done off-campus if it is for location that is educationally affiliated with the school. However, this affiliation must be associated with the school's studies or affiliated with a contractually funded research project at a post-graduate level and part of the student's education.
            This work authorization is not carte blanche and has some stipulations in the regulations. First, while school is in session, students can only work 20 hours per week. During holidays and breaks, they can work full-time if the employment still meets all the other criteria of on-campus employment. Further, the work authorization is only permitted when it will not displace U.S. workers. On-campus F-1 employment does not require an EAD, but must be noted on an I-20.
            The regulation addressing on-campus F-1 unemployment can be found at 8 C.F.R. § 214.2(f)(9)(i). 
Severe Economic Hardship
            For students that have a severe economic hardship caused by unforeseen circumstances beyond their control, the student can work with the Designated School Official (DSO) to get a recommendation for off-campus employment. Outside of certain situations that will be discussed later, this cannot be done during the first academic year. In order to qualify for this type of employment authorization, students must be in good academic standing, carry a full course of study, and they cannot deviate from the full course of study due to the employment. Students must first get the DSO to recommend the work authorization into SEVIS and then apply for an EAD using an I-765 through USCIS. Individuals applying for the Severe Economic Hardship work authorization will need to submit evidence of the economic hardship and that on-campus employment is unavailable or insufficient to meet their needs.
            Similar to on-campus employment, students can only work 20 hour per week while school is in session, and may work full-time during holidays and breaks.
            The regulation address off-campus F-1 employment due to severe economic hardship can be found at 8 C.F.R. § 214.2(f)(9)(ii)(C).
Special Student Relief
            The Secretary of the Department of Homeland Security (DHS) can suspend all or part of the requirements of F-1 employment by providing a notice in the Federal Register. Generally speaking, when there are instances of political, environment, or economic destabilization of a country or area, the DHS Secretary issue notices in the Federal Register that provides the guidance and requirements for that specific student relief. The Secretary can suspend the 20-hour limitation as well as the 1-year no off-campus employment rule, full course of study, and any other aspects they see fit. In the past, special student has previously been used for incidents both in and outside the US including, but not limited to, following Hurricane Katrina, following the earthquake in Haiti, for Libyan F-1 students experiencing severe economic hardship due to civil unrest in Libya, and most recently for Ukraine and Sudanese F-1 students. Please note, many of these have expired, but Haiti, Ukraine, and Sudan F-1 students still have special student relief in effect.
            It is important to look at each notice that is published as the notice will provide guidance as to the duration of the relief and what steps must be taken to utilize the relief.
            The primary regulation addressing Special Student Relief for F-1 students can be found at 8 C.F.R. § 214.2(f)(5)(v).
Internships with an International Organization
            F-1 students that are offered an internship with an internationally recognized organization may apply for work authorization. While specific organizations are not listed in the regulation, the regulations pertaining to this work authorization note that the organization must meet the meaning found in the International Organization Immunities Act.   This is defined as "a public international organization in which the United States participates pursuant to any treaty or under the authority of any Act of Congress authorizing such participation or making an appropriation for such participation, and which shall have been designated by the President through appropriate Executive order as being entitled to enjoy the privileges, exemptions, and immunities provided in this subchapter." 22 U.S.C. § 288.
            In order to receive work authorization for an internship with an international organization, a student must get an I-20 from the DSO recommending the employment, written certification from the employer that the work is in the scope of the supporting organization, and submit an I-765 to USCIS.
            The regulation addressing F-1 work authorization for an internship with an international organization can be found at 8 C.F.R. § 214.2(f)(9)(iii).
Conclusion
In conclusion, the work authorization options available to F-1 students extend beyond the commonly known Optional Practical Training, STEM-OPT, and Curriculum Practical Training. Students who face unique circumstances may also explore on-campus employment, severe economic hardship, special student relief, and internships with international organizations. By taking advantage of these lesser-known options, F-1 students can not only gain valuable work experience but also overcome unforeseen financial hardships, thereby making the most of their education and experience in the United States. It is essential for F-1 students to remain informed about all the available options to make informed decisions about their career and financial goals. If you believe you are someone who could utilize one of these lesser-known F-1 work authorizations, it is recommended you contact a qualified immigration attorney to discuss your case.
As one of the largest employment-based immigration law firms in Houston, Texas, our team is committed to assisting our F-1 clients in navigating complex F-1 visa issues in order to assist them throughout their immigration journey.
Reddy & Neumann, P.C. has been serving the business community for over 25 years and is Houston's largest immigration law firm focused solely on US. Employment-based immigration. We work with both employers and their employees, helping them navigate the immigration process quickly and cost-effectively.
By: Steven Brown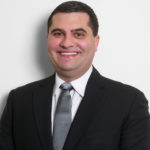 Steven Brown is a Partner at Reddy & Neumann, P.C. where he works in the Non-immigrant visa department and leads the Litigation Team. His practice covers all phases of the non-immigration visa process including filing H-1B, L-1, E-3, H-4, and H-4 EAD petitions. In the last two years, Steven has successfully handled over 1,000 non-immigrant visa petitions including filing petitions, responding to any necessary Requests for Evidence, and drafting motions and appeals. He has also become a key resource for F-1 students that seek guidance on properly complying with the F-1 visa regulations and any OPT or CPT issues they may have. Additionally, Steven holds a weekly conference call for companies that are part of one of the largest organizations for IT Services companies in America.