USCIS Premium Processing for Certain Previously Filed EB-1 and EB-2 Form I-140 Petitions
U.S. Citizenship and Immigration Services announced today the implementation of premium processing for certain petitioners who have a pending Form I-140 under the EB-1 and EB-2 classifications.
Specifically, the only petitioners eligible for premium processing under this expansion implementation are those certain petitioners who previously filed a Form I-140 petition under an (1) E13 multinational executive and manager classification (EB-1C) or (2) E21 classification as a member of professions with advanced degrees or exceptional ability seeking a national interest waiver (NIW).
This implementation will not take effect immediately. USCIS will offer premium processing for these eligible petitions in a staggered manner as shown below.
EB-1C Premium Upgrades will be available starting on:
June 1, 2022, if filed EB-1C on or before January 1, 2021
July 1, 2022, if filed EB-1C on or before March 1, 2021
NIW Premium Upgrades will be available starting on:
July 1, 2022, if filed NIW on or before June 1, 2021
USCIS has also published a new 05/31/22 version of Form I-907 which USCIS is now accepting. However, please be aware that starting July 1, 2022, USCIS will reject eligible petitions using the former 09/30/20 edition of Form I-907.
The implementation of this expansion of premium processing availability stems from USCIS's efforts towards increasing efficiency and reducing burdens on the overall immigration system. The final rule published by the Department of Homeland Security on March 30, 2022 elaborates further of the future premium processing implementation phases still to come.
If you have any questions about whether your pending Form I-140 petition is eligible for premium processing, please be sure to contact an experienced immigration attorney.
By: Jeanetly Garcia, Associate Attorney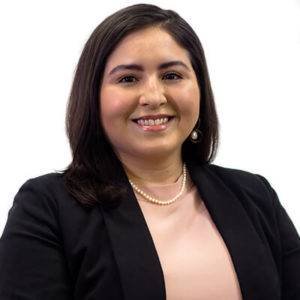 Jeanetly Garcia advises employers and individuals through all phases of the non-immigrant visa process. As an attorney in the Nonimmigrant Visa Department at Reddy & Neumann P.C. she is experienced in filing nonimmigrant petitions and applications for immigrant benefits, as well as, responding to USCIS issued requests for evidence concerning an array of legal issues. Jeanetly joined the firm as a law clerk in 2018, and has since collaborated with attorneys from each of the firm's departments on assignments ranging from drafting successful requests for evidence and appeals to filing H-1B and PERM cases.