USCIS Proposes New Fee Schedule—Comments Due March 6, 2023
DHS has issued its long awaited proposed fee schedule. USCIS has not raised fees since 2016, and has not proposed new fees since 2019. Notably, the 2019 fee schedule was wiped out by multiple lawsuits against it. The entire fee proposal can be found here: https://public-inspection.federalregister.gov/2022-27066.pdf. Individuals have until March 6, 2023 to submit comments to the proposed regulation, and it should be noted that this regulation is not in effect until after the comment period and a period of time after that for implementation. While there are over 400 pages of proposals, this article will provide just a small overview of the changes that would potentially impact employment based filings. There are significant proposals that impact family-based as well, and those that may be impacted should review and submit comments as well.
The first item of note is DHS' proposal to fund the asylum program with employer petition fees. DHS proposes a $600 fee to be paid by employers who file either a Form I-129 or Form I-140. This fee will be used to shift costs of the asylum program away from asylum filers and onto employers. If enacted, this fee has to be paid for every I-129 or I-140 filed with USCIS including extensions, amendments, and new filings. USCIS estimates that there are 708,630 employment-based petitions that would be subject to this fee, and this fee would cover all but about $800,000 of the average of the FY 2022 and FY 2023 asylum processing costs.
Additionally of note is Table 10 found on page 91 of the proposed regulation. This table shows the completion rates for major form types. DHS states that completion rates "reflect what is termed 'touch time,' or the time an employee with adjudicative responsibilities actually handles the case." Note, this does not reflect time it spends in the line, just hands on adjudication time. This is important mostly for delay litigation considerations, but it is an interesting dive into how long USCIS actually takes to adjudicate most benefits. The following touch times are reported (in hours):
| | |
| --- | --- |
| Immigration Benefit Request | Service-Wide Completion Rate (hours/completion) |
| I-129 H-1B | 1.53 |
| I-129 L | 3.57 |
| I-131 (application for travel document) | .29 |
| I-140 | 1.41 |
| I-485 | 2.08 |
| I-539 | .70 |
| I-765 | .22 |
As an example of what this shows us is that, if you combined them all together, an I-131 and I-765 based on a pending adjustment of status  should take .51 hours. Yet, processing times show considerable delays with many service centers taking over a year.
On to the major item in this, the fee increase for employment-based immigration filings. Almost all employment-based and employment-based "adjacent" filings are seeing a proposed increase in filing fees. The proposed fee schedule, and a comparison to the current fees, can be found starting on page 18. Below are some of the employment-based and related filings. Note, the chart below does not provide biometrics fees (except for I-485) which are listed separately in Table 1 in the proposed fee regulation.
| | | | |
| --- | --- | --- | --- |
| Form | Current | Proposed | Difference |
| H-1B Pre-Registration Fee | $10 | $215 | $205 (2050%) |
| I-129 H-1 Classification Base Fee | $460 | $780 | $320 (70%) |
| I-129 L | $460 | $1,385 | $925 (201%) |
| I-129 O | $460 | $1,055 | $594 (129%) |
| I-131 (travel document) | $575 | $630 | $55 (10%) |
| I-140 | $700 | $715 | $15 (2%) |
| I-485 (with biometrics) | $1,225 | $1,540 | $315 (26%) |
| I-485 and I-131 | $1,225 | $2,170 | $945 (77%) |
| I-485 and I-765 | $1,225 | $2,190 | $965 (79%) |
| I-485 under the age of 14 | $750 | $1,540 | $790 (105%) |
| I-485, I-131, and I-765 | $1,225 | $2,820 | $1,595 (130%) |
| I-526 (regional center investor) | $3,675 | $11,160 | $7,485 (204%) |
| I-526 (standalone investor) | $3,675 | $11,160 | $7,485 (204%) |
| I-539 | $370 | $620 | $250 (68%) |
| I-765 | $410 | $650 | $240 (59%) |
| I-829 | $3,750 | $9,525 | $5,775 (154%) |
| I-956 | $17,795 | $27,695 | $29,900 (168%) |
| I-956G | $3,035 | $4,470 | $1,435 (47%) |
| N-400 | $640 | $760 | $120 (19%) |
The entirety of the regulation has a breakdown of these fees, and DHS' justification for them, but there are some things of note to address. For the interim benefits, EAD and AP for pending I-485, those that have filed the I-485 after July 30, 2007, but before the implementation of this regulation, will not have to pay additional fees for the I-131 and EAD. Those fees will only be required for those that file I-485 after the rule is implemented or those that filed I-485 before July 30, 2007.  Next, the I-129 and I-140 fees do not include the proposed $600 asylum fee. This fee, to be paid by employers, will be in addition to the fees above.
With regards to the H-1B registration fee, this is a significant increase for a program that does not require significant "handling" by USCIS. It is worth noting that based on the current and expected timelines of this regulation, we currently do not expect that the increased fee will come into play for FY 2024 (calendar year 2023) H-1B registration. Of course, there may be ways USCIS moves to implement it early, but there is no indication of that at this time. Note, based on the number of FY 2023 registrations, this fee increase would lead to an increase of over $99million in revenue for USCIS.
Premium Processing is also impacted by this fee proposal. While the fee amount is not increasing, USCIS is proposing to move to the 15 days to be business days instead of the current calendar days. This will essentially add about a week to premium processing. Additionally, USCIS is proposing to permit the fee for premium to be included on the same check as other filing fees.  
As noted above, there is a 60 day comment period for this proposed regulation. Information about how to submit comments can be found: https://www.federalregister.gov/reader-aids/recent-updates/2014/07/new-submit-a-formal-comment-feature. In general, DHS must respond to the comments, so if you have a comment about the proposed fees, it is important that you do so formally, and not just on social media. The Document Number for this proposed regulation is 2022-27066.
While it is likely there are additional changes being proposed in this 400+ page document, these are the major proposed changes that impact employment-based immigration. Reddy & Neumann will continue to provide updates to this proposed regulation on our various social media platforms.
Reddy & Neumann has been serving the business community for over 20 years and is Houston's largest immigration law firm focused solely on US. Employment-based immigration. We work with both employers and their employees, helping them navigate the immigration process quickly and cost-effectively.
By:Steven Brown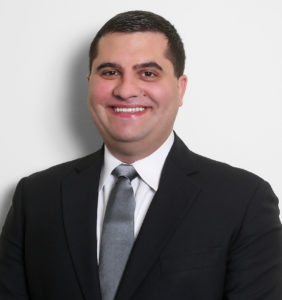 Steven Brown is a Partner at Reddy & Neumann, P.C. where he works in the Non-immigrant visa department and leads the Litigation Team. His practice covers all phases of the non-immigration visa process including filing H-1B, L-1, E-3, H-4, and H-4 EAD petitions. In the last two years, Steven has successfully handled over 1,000 non-immigrant visa petitions including filing petitions, responding to any necessary Requests for Evidence, and drafting motions and appeals. He has also become a key resource for F-1 students that seek guidance on properly complying with the F-1 visa regulations and any OPT or CPT issues they may have. Additionally, Steven holds a weekly conference call for companies that are part of one of the largest organizations for IT Services companies in America.