USCIS Receipt Notice Delays: How to Handle I-9 Problems for Extensions of Non-Immigrant Petitions
In the last couple of months, we have learned through attorneys in our office, other law firms, USCIS, and the American Immigration Lawyers Association that there have been significant delays in USCIS issuing receipt notices for cases. In some instances, these cases are taking a month or longer to get a receipt notice issued by USCIS. This can cause panic for employers and employees about work authorization continuation, and for the company, questions on how to properly do I-9.
First and foremost, it is important to go through the petition and ensure there is not something that could lead to a rejection of the petition. Are all the signatures there? Were the checks included and in the right amount? Was the LCA Certified and signed? The list goes on for possible rejection items, but that would be the first step if you have not received a receipt notice yet. Additionally, you can always check to see if the checks used to pay the filing fees has been cashed. Often, though not always, USCIS puts the receipt notice on the back of the check when they endorse it and cash the check.
A review of chapter 6.7 of the M-274 Handbook for Employers provides I-9 requirements when requesting an extension of stay. USCIS notes that many non-immigrant categories, like the H-1B, are allowed to work for a period beyond the expiration of the I-94 if the employer has timely filed a petition and a decision has not been made on the petition. Generally, outside of situations where USCIS is delaying receipt notices, employers can use the I-797 receipt notice as I-9 evidence of work authorization. However, when USCIS is delaying receipt notices this cannot be followed.
Thankfully, USCIS contemplated this matter when it drafted the M-274. In Chapter 6.7, USCIS provides the following guidance on what documents to use for I-9 evidence:
Keep the following documents with the employee's existing Form I-9 to show that you filed for an extension of stay on their behalf:
A copy of the new Form I-129 or Form I-129CW;

Proof you paid the filing fee; and

Proof you mailed the new petition to USCIS.
After submitting the petition to USCIS, USCIS will send you Form I-797C acknowledging that your petition is pending. Once you receive the Form I-797C, you should keep it with the employee's Form I-9 and you no longer need to keep a copy of the Form I-129 application, proof of payment, and mailing receipt with the Form I-9.
https://www.uscis.gov/i-9-central/form-i-9-resources/handbook-for-employers-m-274/60-evidence-of-status-for-certain-categories/67-extensions-of-stay-for-other-nonimmigrant-categories (last accessed July 1, 2022).
In essence, after timely filing the H-1B extension, the employer can put in the notation for the extension on the I-9, and then keep the above listed evidence to show proof of work authorization until the receipt notice is received.
Reddy & Neumann prides itself in ensuring our clients have all the information necessary to maintain Form I-9 compliance. I-9 compliance can be tricky, and our I-9 team is available to work with your company on internal audits or any I-9 issues you may be facing. To consult with one of our firm's attorneys, you can schedule a consultation at: https://appointments.rnlawgroup.com/
By: Steven Brown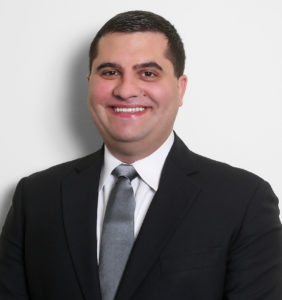 Steven Brown is a Partner at Reddy & Neumann, P.C. where he works in the Non-immigrant visa department and leads the Litigation Team. His practice covers all phases of the non-immigration visa process including filing H-1B, L-1, E-3, H-4, and H-4 EAD petitions. In the last two years, Steven has successfully handled over 1,000 non-immigrant visa petitions including filing petitions, responding to any necessary Requests for Evidence, and drafting motions and appeals. He has also become a key resource for F-1 students that seek guidance on properly complying with the F-1 visa regulations and any OPT or CPT issues they may have. Additionally, Steven holds a weekly conference call for companies that are part of one of the largest organizations for IT Services companies in America.