USCIS Receipt Notice Delays: How to Handle Changes of Employers for H-1B Employees
Recently, there has been a delay in USCIS receipt notices being issued, especially for cases in regular processing. In some cases, receipt notices are taking a month or even longer to reach the petitioning company or their attorney. When we are talking about H-1B transfers, this can cause employers and employees to be concerned that they are not able to have the H-1B employee start on time. Thankfully, USCIS has created I-9 provisions for transfers to help alleviate the problem.
As noted in our previous article about receipt notice delays impacting H-1B extensions (https://www.rnlawgroup.com/uscis-receipt-notice-delays-dealing-with-i-9-problems/), it is first important to ensure there is not a reason to have the petition rejected. Additionally, you can always check to see if the checks used to pay the filing fees has been cashed. Often, though not always, USCIS puts the receipt notice on the back of the check when they endorse it and cash the check.
While ordinarily it is great to have a receipt notice to start with a new employer, USCIS' delays of issuing receipt notices creates a problem for employers and employees looking to utilize the portability aspects of the H-1B. Fortunately, USCIS has provisions in Chapter 6.5 of the M-274 I-9 Handbook for Employers that provides guidance on these situations.
For H-1B employees changing their employers, or porting, USCIS provides the following I-9 guidance:
H-1B Employees Changing Employers (Porting). An H-1B employee who is changing H-1B employers may begin working for the new employer as soon as the employer files a Form I-129 petition on behalf of the employee, however, the employer must do this before the employee's period of authorized stay expires. You must also complete a new Form I-9 for this newly hired employee. An H-1B employee's unexpired Form I-94 issued for employment with the previous employer, along with their foreign passport, qualifies as a List A document. You should write "AC-21" and enter the date you submitted Form I-129 to USCIS in the Additional Information field in Section 2. See Section 6.7, Completing Form I-9 for Nonimmigrant Categories When Requesting Extensions of Stay.
https://www.uscis.gov/i-9-central/form-i-9-resources/handbook-for-employers-m-274/60-evidence-of-status-for-certain-categories/65-h-1b-specialty-occupations (last accessed July 5, 2022).
What this means is that even without a receipt notice, H-1B employees can be working for the new H-1B petitioning employer, as long as the transfer is filed before the employee's current H-1B I-94 expires. For I-9 purposes, the company will use the unexpired I-94 for the previous employer and the foreign passport as verification documents, and write "AC-21" in the additional information field in Section 2. With these steps, the employer will properly I-9 the new transferring H-1B employee even without a receipt notice.
Reddy & Neumann prides itself in ensuring our clients have all the information necessary to maintain Form I-9 compliance. I-9 compliance can be tricky, and our I-9 team is available to work with your company on internal audits or any I-9 issues you may be facing. To consult with one of our firm's attorneys, you can schedule a consultation at: https://appointments.rnlawgroup.com/
By: Steven Brown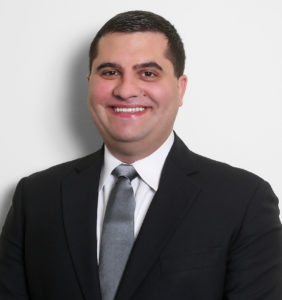 Steven Brown is a Partner at Reddy & Neumann, P.C. where he works in the Non-immigrant visa department and leads the Litigation Team. His practice covers all phases of the non-immigration visa process including filing H-1B, L-1, E-3, H-4, and H-4 EAD petitions. In the last two years, Steven has successfully handled over 1,000 non-immigrant visa petitions including filing petitions, responding to any necessary Requests for Evidence, and drafting motions and appeals. He has also become a key resource for F-1 students that seek guidance on properly complying with the F-1 visa regulations and any OPT or CPT issues they may have. Additionally, Steven holds a weekly conference call for companies that are part of one of the largest organizations for IT Services companies in America.