USING FOIA AS A TOOL FOR IMMIGRATION CASES AND LITIGATING FOIA DELAYS
The Freedom of Information Act ("FOIA") found at 5 U.S.C. § 552 can be a powerful tool to get the information necessary to put yourself in a better position for pursue your immigration benefits or strategies. While our team has previously addressed how to use FOIA to get copies of I-140s or I-129 approvals, this article will go more in depth about just how useful of a tool FOIA can be for your immigration planning. See https://www.rnlawgroup.com/using-foia-to-obtain-i-140-or-h-1b-approval/. That said, unfortunately, many times government agencies, especially USCIS, do not timely process FOIA requests. When that happens, you can sue on FOIA delays, and FOIA delay litigation is a unique endeavor that can not only potentially get you the documentation you requested, but also potentially the legal fees you incurred.
What is FOIA?
          FOIA was enacted to promote open and transparent government.  It states that any person has the right to request records or information from federal agencies. The immigration status has no bearing on an individual's ability to submit a FOIA, and the "person" can include an individual, partnerships, businesses, or any organization other than a federal government agency. It is worth noting that some government agencies have documents already readily available. For example, USCIS has an "electronic reading room" https://www.uscis.gov/records/electronic-reading-room. For the purposes of immigration, we will discuss USCIS, Department of State (DOS), Customs and Border Patrol (CBP) and Immigration and Customs Enforcement (ICE).
What Kind of Documents Can I Request?
       FOIA is a very broad statute and disclosure is encouraged unless there are certain FOIA exemptions. Generally speaking, an individual can request any agency records that are reasonably described. Individuals should focus their requests to be as detailed as possible about the information they want, and include things like dates, time, receipt number, and subject matter of the request so the agency can better search for the documents. It is important that you request the documentation from the proper agency, and below we will discuss certain FOIA strategies for various agencies.
FOIA for Individual Information
         USCIS FOIA requests should be made at first.uscis.gov, the agency's online FOIA center. Through this, you can request documentation for your specific immigration background or broader, program specific data. For example, if you want your proverbial immigration "permanent record," you can identify the individual and request your Alien File or A-File. USCIS has described A-files as a series of records maintained about people that document their immigration history. These files can include receipt numbers, names, addresses, any immigration enforcement history, and more. But the A-file is not the only documentation an individual can request. More on this later.
         Filing a FOIA with CBP can be useful to request records such as records of apprehension at ports of entry, records related to expedited removal, I-94 records[1], voluntary departure information, and more. It is also possible to get information from the DHS Office of Biometric Identitiy Management (OBIM) if an individual was detained by CBP at the port of entry. These tools can be helpful if an individual was put into expedited removal but did not recall the information necessary to potentially secure a waiver.
         For employment-based employees, a FOIA request can be done through ICE to request F-1 SEVIS records. While many records may be available in a students SEVIS portal, if they are not able to get certain documents, they can file a FOIA through ICE. Since DHS notes that SEVIS provides a mechanism for status violations to be identified, it may be useful to use this tool.
       DOS is a tricky agency when it comes to FOIA. The confidentiality of records provisions in 8 U.S.C. § 1202(f) has been interpreted by DOS to limit the amount of documents a visa applicant can receive through FOIA. In practice, individuals can do a FOIA for their DS-160 and whatever they as individuals submitted to DOS, but will not get documentation such as what DOS used to make a certain decision.
          It is possible to leverage FOIA through multiple agencies to get a complete picture of an immigration issue. Take for example an individual who is found inadmissible by DOS due to fraud or misrepresentation and isn't sure how this decision was made and wants a complete picture in order to apply for a waiver. Due to 8 U.S.C § 1202(f) they are unlikely to get documents from DOS as to how this decision was made. However, an individual can consider a FOIA with USCIS, CBP, and ICE to request all of their records and create a complete immigration file to determine where the decision may have come from. The individual could, and should request their entire A-File, any derogatory information USCIS has in its possession for the individual, and any RFEs, denials, notices of intent to deny, notices of intent to revoke, etc., that pertains to the individual requestor. Keep in mind that under 8 C.F.R. § 103.2, an applicant or petition is permitted to inspect the record of proceedings that contain derogatory information, so you are entitled to this information. By doing a FOIA with the immigration agencies, the individual can be better equipped for a potential waiver application.
FOIA for Program Information
            A FOIA request does not just have to be for individual documents. It can be useful for indvioiduals and groups to request "program" information or data to get a better understanding of what is going on in the world of immigration. For example, during the Edakunni lawsuit, our office had a FOIA pending that requested information about meetings USCIS had with anti-immigration groups regarding the proposed regulations to get rid of the H-4 EAD, the number of adjudicators, and more to get a better understanding of the H-4 EAD program behind the proverbial curtains. FOIA can be used to request information about certain internal processes and procedures, such as a currently pending FOIA Reddy & Neumann, P.C. has with DOL about audit triggers, statistics, and internal policies DOL has. Using FOIA can be the only way to see what is going on behind the scenes of certain immigration programs, and can be a useful tool to prepare for litigation or advocacy efforts.
FOIA Delays
            The FOIA statute at 5 U.S.C. § 552(a)(6)(A)(i) requires a government agency to make determinations within twenty business days after the receipt of a FOIA request whether to comply with the request or inform the individual the request will be denied, the grounds for denial, and notify the individual of their right to appeal. The agency can utilize an extension in unusual circumstances circumstances, but it is still time bound to ten additional business days and requires the agency to provide written notice of the circumstances.
Unfortunately, in practice there is often times the various agencies go beyond the twenty business days. In this instance, suing on a FOIA delay can be a useful tool to get the information you request in a timely manner. Failing to timely comply with the timing requirements is deemed a constructive denial of a FOIA and a requestor can petition a court for relief from a withholding of the public records under 5 U.S.C. § 552(a)(4)(B). Unlike typical immigration delay litigation where the defendant agency gets 60 days to respond to the lawsuit, they must respond to FOIA lawsuits within 30 days.
What makes FOIA litigation interesting is the possibility of recovering attorney's fees. Under 5 U.S.C. § 552(a)(4)(E), courts "may assess against the United States reasonable attorney fees and other litigation costs reasonably incurred in any case under this section in which the complainant has substantially prevailed." An individual is considered to have prevailed if there is a judicial order in their favor or the agency voluntarily changes its position.
Conclusion
 In conclusion, harnessing the power of the Freedom of Information Act (FOIA) can significantly benefit high-skilled immigrants navigating the complex landscape of U.S. immigration. By using FOIA to obtain crucial documents and information from agencies like USCIS, DOS, CBP, and ICE, individuals can gain valuable insights and strengthen their immigration strategies. Moreover, when faced with delays in the processing of FOIA requests, litigating FOIA delays becomes a unique avenue to not only acquire the requested documentation but also potentially recover the legal fees incurred. FOIA litigation offers an opportunity to hold government agencies accountable and ensure timely access to vital information. With the possibility of recovering attorney's fees under the FOIA provisions, individuals have an added incentive to pursue this course of action. By leveraging FOIA as a tool, high-skilled immigrants can empower themselves in their immigration journey and make informed decisions to achieve their desired outcomes. It is important to consult with a qualified immigration attorney for more information should you want to consider a FOIA for your records or for program information.
Reddy & Neumann, P.C., located in Houston, Texas, has been serving the business community for over 25 years and is Houston's largest immigration law firm focused solely on U.S. Employment-based immigration. We work with both employers and their employees, helping them navigate the immigration process quickly and cost-effectively.
By: Steven Brown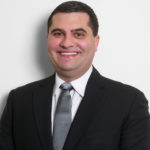 Steven Brown is a Partner at Reddy & Neumann, P.C. where he works in the Non-immigrant visa department and leads the Litigation Team. His practice covers all phases of the non-immigration visa process including filing H-1B, L-1, E-3, H-4, and H-4 EAD petitions. In the last two years, Steven has successfully handled over 1,000 non-immigrant visa petitions including filing petitions, responding to any necessary Requests for Evidence, and drafting motions and appeals. He has also become a key resource for F-1 students that seek guidance on properly complying with the F-1 visa regulations and any OPT or CPT issues they may have. Additionally, Steven holds a weekly conference call for companies that are part of one of the largest organizations for IT Services companies in America.
[1] These are readily available at https://i94.cbp.dhs.gov/I94/#/home for entries after 2011.