Waiver of Fraud or Misrepresentation Inadmissibly For Immigrant Visa Applicants
In most situations, a finding of fraud or willful misrepresentation under INA § 212(a)(6)(C)(i) is a permanent inadmissibility for an immigrant. Thankfully, with INA § 212(i) there is a limited option for a waiver when one is found to have committed fraud or willful misrepresentation. It is worth noting, that the 212(i) waiver is only for those seeking permanent residence. For those that are seeking non-immigrant waivers, the proper waiver would be the INA § 212(d)(3) waiver: https://www.rnlawgroup.com/the-nonimmigrant-waiver/
 INA § 212(i) states:
(1) The Attorney General may, in the discretion of the Attorney General, waive the application of clause (i) of subsection (a)(6)(C) in the case of an immigrant who is the spouse, son, or daughter of a United States citizen or of an alien lawfully admitted for permanent residence if it is established to the satisfaction of the Attorney General that the refusal of admission to the United States of such immigrant alien would result in extreme hardship to the citizen or lawfully resident spouse or parent of such an alien or, in the case of a VAWA self-petitioner, the alien demonstrates extreme hardship to the alien or the alien's United States citizen, lawful permanent resident, or qualified alien parent or child.
Herein lays the waiver for immigrant visa applicants, including adjustment of status applicants, for a waiver of a finding of fraud or willful misrepresentation. Notably this is a discretionary waiver, and Congress has explicitly incorporated a jurisdiction stripping clause that prevents judicial review of denials of these waivers.
Unlike the 212(d)(3) waivers for non-immigrants, the immigrant waiver requires a qualifying relative. In this case, the applicant must have a spouse or parent that is a US citizen or green card holder. If that does not exist, this waiver is not available to the individual, and there is not an additional waiver for fraud or willful misrepresentation for immigrant visa applicants. In addition to having a qualifying relative, the applicant for the waiver must establish that denying admission to the application would result in extreme hardship to the qualifying relative.
The procedure for the 212(i) waiver involves an I-601 and the requisite filing fee, however the mechanics can differ depending on the situation. For those filing for adjustment of status, you can file the I-601 packet with the I-485 or at any time while the I-485 is pending. There may be a number of strategic concerns as to when to file the I-485, so it is best to talk with your immigration team on when to file. For those that are consular processing their visa, the I-601 is filed after the consular officer denies the immigrant visa and makes a finding of inadmissibility due to fraud or willful misrepresentation.
Immigrant visa applicants who are found to be inadmissible under 212(a)(6)(C)(i) are in jeopardy of a lifetime bar unless they are able to secure a waiver. If you are concerned you might be found inadmissible, or already have been found inadmissible, it is important to contact a qualified immigration attorney who can help you make the best case for your waiver.
By: Steven Brown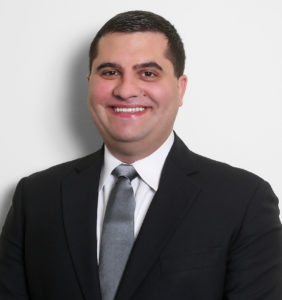 Steven Brown is a Partner at Reddy & Neumann, P.C. where he works in the Non-immigrant visa department and leads the Litigation Team. His practice covers all phases of the non-immigration visa process including filing H-1B, L-1, E-3, H-4, and H-4 EAD petitions. In the last two years, Steven has successfully handled over 1,000 non-immigrant visa petitions including filing petitions, responding to any necessary Requests for Evidence, and drafting motions and appeals. He has also become a key resource for F-1 students that seek guidance on properly complying with the F-1 visa regulations and any OPT or CPT issues they may have. Additionally, Steven holds a weekly conference call for companies that are part of one of the largest organizations for IT Services companies in America.
Reddy & Neumann has been serving the business community for over 20 years and is Houston's largest immigration law firm focused solely on US. Employment-based immigration. We work with both employers and their employees, helping them navigate the immigration process quickly and cost-effectively.