What Are Your Rights When There is a USCIS Site Visit for an H-1B?
The USCIS Fraud Detection and National Security Directorate (FDNS) conducts unannounced site visits to ensure compliance with various immigration programs. While USCIS has multiple units for detecting fraud, including on the family based side, FDNS is specifically tasked with conducting compliance-review for special immigrant religious workers (before and after adjudication), H-1B workers (after adjudication), L-1 workers (after adjudication), and EB-5 investors (before adjudication. This article will focus mostly on H-1B as that tends to be the majority of the visits.
FDNS officers typically show up unannounced at the petitioner location and/or the worksite of the H-1B worker and tend to not only ask questions during the visit, but will follow up with a list of documents and questions after. They tend to have absurd requests for a timeline, including demanding a response the next day, and the list of documents tend to go well outside the regulatory or statutory scope of the H-1B and tend to go outside of the specific petition for the beneficiary. Often times they will ask for documentation for all employees. FDNS is designed to be high stress and lead you to cooperation. However, they have been known to take only certain facts to present to USCIS or put you in a pressure situation where you mistakenly answer something wrong. Further, we have seen an increase of USCIS using information from an H-1B site visit in the I-485 interviews leading to issues with the I-485. The good news is that as an individual and as a company, you have rights in these proceedings, and it is important to understand them prior to responding to any FDNS request.
First and foremost, it is important to remember that the FDNS Administrative Site Visit and Verification Program (ASVVP) is a voluntary program. While USCIS will "highly encourage" participation, it is not mandatory. Should you inform an officer that your company or you as an H-1B beneficiary decline to respond "the FDNS immigration officer will complete the compliance review by using all available information and will document the circumstances around ending the visit." see https://www.uscis.gov/about-us/directorates-and-program-offices/fraud-detection-and-national-security/administrative-site-visit-and-verification-program (last visited Nov. 14, 2022). As a company and high skilled immigrant, you are often too busy to be on FDNS's schedule to respond immediately, nor does it provide you any benefit to do so. Our firm has previously declined to participate on behalf of clients before and to date we have not seen any negative repercussions on doing so. While USCIS could always list non-participation in a notice of intent to revoke, which I think could be defeated, the worst case scenario we have seen is the FDNS officer sending an administrative "subpoena." While a whole article could be written about the enforceability of those, if you receive one, I would advise you contact an attorney to discuss your options or just respond.
Second, you can still utilize an attorney. Your right to counsel does not end just because FDNS shows up and demands information. What we usually recommend is either direct them to your attorney, or if they send an email, have the attorney respond informing the officer you are represented by counsel. As an attorney, I have had many interactions with FDNS officers and have found that some engagements are better left to an attorney. For example, declining to respond might be better left to an attorney to respond. Some officers try to push back, make veiled threats, or pretend they have more authority than they actually do. Utilizing an attorney who is used to dealing with these FDNS officers can be a helpful tool to play as a buffer between you as an individual, your company, and the FDNS officer.
Finally, it is always within your right to just respond. If you choose to go this route, I would ensure you review the officers request completely and ensure you are providing only what is needed. Review your documentation prior to sending so as to ensure that things are accurately presented.
FDNS visits can be time consuming and are typically designed to be stressful. It is worth understanding your rights and how to use them.  As an H-1B employee or an H-1B petitioner, your time is too valuable to waste on FDNS fishing expeditions, nor does participation provide much value and can tend to be harmful to you or your company. If you receive an FDNS site visit, contact a qualified employment-based immigration attorney to discuss your options.
Reddy & Neumann, P.C has been serving the business community for over 20 years and is Houston's largest immigration law firm focused solely on US. Employment-based immigration. We work with both employers and their employees, helping them navigate the immigration process quickly and cost-effectively.
By: Steven Brown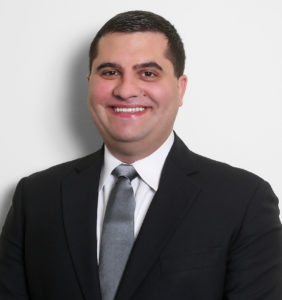 Steven Brown is a Partner at Reddy & Neumann, P.C. where he works in the Non-immigrant visa department and leads the Litigation Team. His practice covers all phases of the non-immigration visa process including filing H-1B, L-1, E-3, H-4, and H-4 EAD petitions. In the last two years, Steven has successfully handled over 1,000 non-immigrant visa petitions including filing petitions, responding to any necessary Requests for Evidence, and drafting motions and appeals. He has also become a key resource for F-1 students that seek guidance on properly complying with the F-1 visa regulations and any OPT or CPT issues they may have. Additionally, Steven holds a weekly conference call for companies that are part of one of the largest organizations for IT Services companies in America.