What is Administrative Processing at the Consulate, Tips to Avoid it, and Options if You get a 221(g)
Anyone applying for a nonimmigrant visa at the consulate, you must be able to show that you meet all requirements for that visa benefit. If, after the interview, the consular officer has questions or needs additional information to process your benefit, they may give you an INA 221(g) notice.  This notice will list why your case is essentially paused, what information you need to provide, if any, and where you can send the information to.              As an introductory matter, our firm has seen an increase in 221(g) issuance over the past few months. This includes cases that apply for what is known as Dropbox who are required to go to the consulate for an interview and bring additional documents. The big issue with 221(g) notices is that there is a lack of a timeline for adjudication. They can take days, weeks, or even months to adjudication. More details about a potential option for that issue later. Avoiding a 221(g) is not always possible, but there are some things you can do to try to avoid it.
                One of the most common reasons an individual gets a 221(g) is that they were not fully prepared for their interview. They are not intimately familiar with their petition, what the petitioner stated in the petition, and what the detailed job duties are. Further issues arise when the individual is not fully prepared to articulate the answers to the questions the officer provides.
                Consular interviews can be short, but stressful. As an employer, you should be working with your employees to ensure they are fully prepared for their visa interview. As an employee, you should be confident in the relevant details of your petition and your future job opportunity in the US. One option might be to have a mock interview with an attorney: https://www.rnlawgroup.com/741-mock-interview-preparing-for-your-nonimmigrant-visa-interview/. We fully recommend that you review current trends through various networks on the type of questions being asked at visa interviews for your interview type.
                If you get a 221(g) you should carefully review all of the requested documents and make sure you understand fully what the consulate is asking for. Do not just guess! Once you fully understand it, work with your employer to get all the documentation together and present the documentation in the best possible way. Sometimes how you present the evidence is just as important as what you submit. For instance, in a recent case, the consulate asked for certain end-client documentation as well as internal project documents, but this was a case that was solely internal. For this, the employer worked with their attorney to create a cover letter explaining why the request was faulty, and provided internal documentation to satisfy the notice. 
                As noted earlier, 221(g) notices do not have a predictable timeline for adjudication. We have seen 221(g) notices go as long as one year to adjudicate and issue the visa. During this time, businesses are losing out on workers, workers are losing out on job opportunities, there are potential family separation issues, and for nonimmigrant visas, every day without a visa is essentially a partial denial of your visa time. Because of these issues, Reddy & Neumann, P.C. has sued Department of State on consular delays. More general information can be found here: https://www.youtube.com/watch?v=V6o-e1g4US8
                If you are facing a 221(g) notice, we recommend you and your employer work with a qualified immigration attorney to best prepare the evidence for your response. If you are interested in litigating your 221(g) delay, contact Steven Brown from our office.
Reddy & Neumann, P.C. has been serving the business community for over 20 years and is Houston's largest immigration law firm focused solely on US. Employment-based immigration. We work with both employers and their employees, helping them navigate the immigration process quickly and cost-effectively.
By: Steven Brown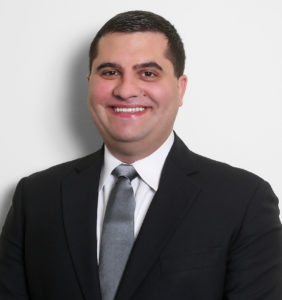 Steven Brown is a Partner at Reddy & Neumann, P.C. where he works in the Non-immigrant visa department and leads the Litigation Team. His practice covers all phases of the non-immigration visa process including filing H-1B, L-1, E-3, H-4, and H-4 EAD petitions. In the last two years, Steven has successfully handled over 1,000 non-immigrant visa petitions including filing petitions, responding to any necessary Requests for Evidence, and drafting motions and appeals. He has also become a key resource for F-1 students that seek guidance on properly complying with the F-1 visa regulations and any OPT or CPT issues they may have. Additionally, Steven holds a weekly conference call for companies that are part of one of the largest organizations for IT Services companies in America.