What is Premium Processing? Should I do Premium Processing?
As practitioners, we respect our colleagues on the other side of the desk working diligently at USCIS, but we also respect that USCIS is not often the most time-efficient of operations when it comes to approving immigration petitions. As almost a matter of course, a "normal" filing can take 4-6 months for adjudication while waiting 10-18 months is not at all uncommon.
To "alleviate" this issue, USCIS allows for immigration petitioners and/or their sponsoring employer to elect for filing in Premium Processing, an expedited adjudication service provided by USCIS for certain employment-based petitioners which guarantees review of a petition within 15 calendar days of filing. With limited exception, Premium Processing is available for almost all I-129 (nonimmigrant) and I-140 (immigrant) filings. You can view a list of Premium Processing-eligible petition types here. Depending on the type of filing, USCIS charges either $1,500 or $2,500 for the Premium Processing request; this fee is in addition to any filing fee I-129 or I-140 might require.
For H-1Bs and the typical PERM-based I-140s, Premium Processing is readily available and oftentimes a valuable tool to utilize along our client's immigration journey. For those on H-1B, electing Premium Processing can help to avoid lapses in employment authorization when seeking H-1B extensions as well as ensure a smooth transfer of employment authorization from old employers to new. For those on H-1B, Premium Processing is especially helpful when looking at new employment opportunities, when there might be status issues, or when you just need an answer quickly so you can travel.
For those filing for Premium Processing on their I-140, the expedited adjudication available allows for peace of mind in a number of scenarios. Foremost, getting the I-140 approved is the most pivotal step along an individual's Green Card journey—if the I-140 isn't approved, the Green Card cannot be approved. Thus, getting the I-140 approved as soon as possible is one way of ensuring your Green Card is approved as soon as possible.
Additionally, Premium Processing on your I-140 may have very real (and positive!) consequences for your H-1B and/or H-4. Generally, we know that if an I-140 is approved, USCIS has to give an H-1B extension beyond year six. Thus, if someone is nearing the end of their H-1B window, filing the I-140 in premium processing (thus getting the approval in 15 days rather than 15 months) might be the only available avenue that ensures a lawful extension of the H-1B visa.
Furthermore, I-140 Premium Processing can help expedite the issuance of work authorization for one's H-4 dependent spouse. Generally, H-4 spouses are entitled to work authorization once their H-1B spouse gains an I-140 approval. Thus, the sooner we can get the I-140 approved the sooner the H-4 spouse can work.
USCIS does not look at Premium Processing cases any differently than they would "regular" processing cases. Further, requesting Premium Processing is not a negative trigger for Requests for Evidence or any similar sort of document request or review from USCIS. Simply put, we are paying USCIS a healthy amount of money to do their job in 15 days rather than 15 months. Far more often than not,  this money is very well spent.
By Ryan A. Wilck, Partner and Attorney at Law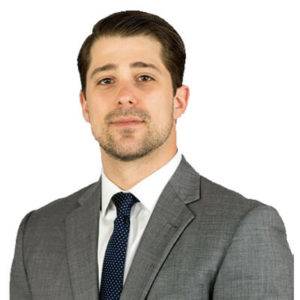 Ryan Wilck is an attorney at Reddy & Neumann P.C. assisting helping clients and their employees through the phases of the Green Card process. "Concilio et labore" is not only the motto of Ryan's favorite sports club but is also his life's motto; all things come through wisdom and effort. Ryan is passionate about gaining the trust of his clients utilizing a relentless and detail-oriented work ethic to understand their specific goals and concerns, hoping to instill a sense of confidence and stability. Whatever your immigration problem, he and his team will find a solution, through wisdom and effort. Reddy & Neumann has been serving the business community for over 20 years and is Houston's largest immigration law firm focused solely on employment-based business immigration. We work with employers and their employees, helping navigate the complex immigration process efficient and cost-effective.