What to do for Delayed AOS EAD and Advance Parole: Litigation and Administrative Options
While simple adjudications that only require USCIS to determine that an employment based I-485 is pending, the delays for AOS EAD and Advance Parole ("AP"). have increased in recent years. As these benefits are designed to provide quasi green-card benefits while the I-485 is pending, these benefits are often referred to as interim benefits. Interim benefits can be a great asset for an individual waiting for their I-485 to be approved, but are taking much longer than they should take to adjudicate. Current processing times, as stated by USCIS, can be found here: https://egov.uscis.gov/processing-times/. As of this article, the Texas Service Center is taking 14-18.5 months to adjudicate (c)(9) EADs and 8.5-14 months for AP. The Nebraska Service Center is taking 12-14.5 months for the EAD and 12-15 months for the AP. It is worth noting that USCIS' posted processing times are somewhat questionable in their accuracy, but also, per USCIS, provide a percentile range. For example, in the Nebraska Service Center EAD data above, what USCIS means is that 50% of cases are completed in 12 months, 93% of cases are done within 14.5 months, and 7% of cases take more than 14.5 months.
This article will provide some options on how, outside of waiting, you can try to work around these lengthy delays. In essence, there are two conceptual ways to handle these delays; administrative actions and federal court litigation. This article addresses both.
Administrative Ways to Handle Delays
            As an agency, USCIS has two types of requests for pending benefits, expedite requests and service request. These methods are free, and in our opinion do not negatively impact the status of your case.
Service requests can be made when your case is outside of the above posted processing times. On the processing times webpage for each benefit, there is a date which is labeled "receipt date for a case inquiry." As noted by USCIS, if your case was filed, and has a receipt date, prior to the date listed, you can raise a service request for the case being outside of normal processing time. The thing to remember is that this does not mean that USCIS will take your case and automatically adjudicate it just because you have raised the service request and the case is outside of processing time.  First, remember that the processing time only gives a range, and your case may be part of that 7% that is outside of the range. Second, USCIS may look at your case and just decide, as we often see, that your case is in line for adjudication and they will not take any action. Unfortunately, often times we see that be the case and USCIS just decides that your case needs more time.
Expedite requests can be made for cases that meet certain criteria for the individual to even request the expedite request. USCIS has created the following expedite circumstances:
Instances where the I-765 applicant is a healthcare worker and their EAD expires within 30 days or has already expired;
When there will be severe financial loss to a company or person, provided that the need for urgent action is not the result of the applicant's failure to timely file the request or time respond to any requests for evidence;
When there is an emergency or urgent humanitarian reason for the expedite;
When there is a nonprofit organization whose requests is in furtherance of the cultural or societal interests of the US;
When there is U.S. Government interest; and
Where there has been clear USCIS error
More details about these criteria can be found here: https://www.uscis.gov/forms/filing-guidance/how-to-make-an-expedite-request.
If you believe you meet the criteria to make an expedite request you can contact the USCIS contact center through the 1-800 number or through the Emma system. Your request will get an initial review from the intake officer and decide if it should be sent to the office reviewing your request. The intake officer can either deny the expedite request or send it to the office handling your benefit adjudication. At that time, that office can either grant the expedite request or request additional information to determine if your case will be granted an expedite request.
Expedite requests are discretionary and USCIS has sole discretion over granting or denying them. They do not have to provide a detailed reason. While we do not keep feedback for expedite requests, generally, they have a low amount of approvals for the financial loss requests. Further, keep in mind that the granting of an expedite request does not provide a specific amount of time for the case to be approved. We have seen cases be granted an expedite request, and remain pending for multiple months after the grant.
Outside of these two options, you can request your local congressperson for agency assistance. You can find your representative by putting in your address here: https://ziplook.house.gov/htbin/findrep_house. Each congressperson has a link on for agency assistance that details how you can go about getting seeing what they can do for your case.
The administrative options for handling delays do not, in our experience, negative impact your case. Even if your expedite request or congressional request is denied, it does not move your case to the back of the line. Outside of these options, there is still a litigation option
Litigation Options
            If administrative options do not work, suing USCIS for your delayed interim benefits may be a route you want to take. Please note, you do not have to exhaust your administrative options in order to sue. Federal courts can compel government actions that are unreasonably delayed or unlawfully withheld under the Administrative Procedures Act ("APA"). In order for courts to have jurisdiction to hear these cases as the delayed adjudication must be a discrete agency action that the agency is required to make. Interim benefits applications are applications that USCIS is required to make decisions on, and they are discrete individual benefit requests, making litigation an option that might be worth exploring for long-delayed interim benefits.
Similar to your administrative options, litigating your delayed interim benefits will not adversely impact your case. They are not going to move your case to the back of the "line" because you have chosen to sue USCIS. Suing USCIS for your delayed interim benefits is not likely going to have a negative impact on your overall I-485 adjudication.
            There are a number of factors courts will look to in determining if the delay of an interim benefit application is unreasonably delayed. One of these is whether or not there is a rule of reason when it comes to the time it takes to adjudicate these benefits. Since USCIS does not really have a rule of reason, and they never have done these in a truly first in, first out basis, courts can look to what congress has indicated is the speed at which the agency should act. Under the APA, USCIS is required to make decisions on all benefits "within a reasonable time." Through the Immigration and Nationality Act, Congress has given an indication that benefits, like the interim benefits, should take no more than 180 days. While this is not binding, USCIS has also interpreted this intent and has repeated the 180 day intent for adjudication in multiple iterations of rulemaking. This is likely to be the point of most contention for USCIS, but there are other factors courts will look into such as the impact of the delay on health and welfare as well as the effect of expediting agency action on competing agency priorities.
            The fact that AOS interim benefits require a very simplistic analysis, predominately is the I-485 filed and pending, creates a makes them good cases to consider for litigation on a case-by-case basis. While USCIS always has the prerogative and ability to develop new tactics in court, it would be interesting to see them explain to a judge that benefits that are generally only valid for a year, and have been given an additional year for now, takes a year and a half to adjudicate despite an easy level of adjudication.
            If you are interested in exploring litigation options for your interim benefits that are delayed for more than 6 months, contact a qualified immigration attorney that handles litigation cases.
By: Steven Brown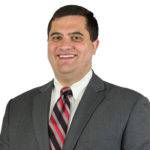 Steven Brown is a Partner at Reddy & Neumann, P.C. where he works in the Non-immigrant visa department and leads the Litigation Team. His practice covers all phases of the non-immigration visa process including filing H-1B, L-1, E-3, H-4, and H-4 EAD petitions. In the last two years, Steven has successfully handled over 1,000 non-immigrant visa petitions including filing petitions, responding to any necessary Requests for Evidence, and drafting motions and appeals.