When and How: I-140 Ability to Pay for Employment-Based Green Cards
For approval of an employment-based green card, a sponsoring employer must demonstrate its ability to pay the proposed wage of the sponsored foreign employee. Often times, a determination of ability to pay can be the sole factor enabling or preventing a company's acquisition of highly skilled foreign talent.
When does a company have to show ability to pay?
Typically, an employment-based green card requires a Labor Certification (PERM ETA 9089) showing that the proposed immigrant will not displace willing, available, or qualified US workers. Because the Labor Certification establishes the employer's requirements for the position and sets the proposed or offered wage for the sponsored position, this document is almost always filed before the actual Green Card petition.
The date the Labor Certification (PERM ETA 9089) is filed sets the "priority date" of the Green Card case. While the priority date has a number of important meanings, for our purposes the priority date is the date from which USCIS will make all determinations of the sponsoring employer's ability to pay the sponsored employee's wages.
Let's say we filed our Labor Certification (PERM ETA 9089) on July 1, 2021 and our offered wage is $100,000. For approval of that green card, the sponsoring company would be required to show an ability to pay the offered wage of $100,000 from the July 1, 2021 priority date.
How is ability to pay shown to USCIS?
USCIS has published guidance known as the Yates Memorandum which identifies three avenues for a positive determination of a company's ability to pay:
Demonstrating wages paid to the sponsored employee equaling or exceeding the offered wage;

Demonstrating a net income in excess of the offered wage;

or

Demonstrating net assets in excess of the offered wage.
Point 1 will typically be demonstrated by W-2s and/or wage statements. Point 2 and 3 are typically demonstrated by the company's tax returns. In lieu of tax returns, USCIS will accept annual reports and/or audited financial statements. For companies with more than 100 employees, USCIS will allow that company to submit a letter from a financial officer of the company attesting to the company's ability to pay. Only one of the three points need be demonstrated for a positive determination of ability to pay.
If a company cannot independently show Points 1, 2, or 3, USCIS may reach a positive determination if the difference between the offered wage and wages paid (point 1) is exceeded by either the company's net income (Point 2) or net assets (Point 3).
Before embarking upon the onerous and intensive Labor Certification and Green Card process, it is critical to properly educate our clients and conduct the necessary diligence with regard to the sponsoring company's ability to pay the wages offered to its sponsored employees.
By: Ryan A. Wilck, Partner and Attorney at Law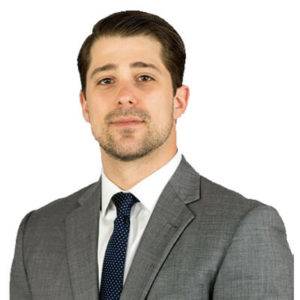 Ryan Wilck is an attorney at Reddy & Neumann P.C. assisting helping clients and their employees through the final phases of the permanent residence process. "Concilio et labore" is not only the motto of Ryan's favorite sports club but is also his life motto; all things come through wisdom and effort. Ryan is passionate about gaining the trust of his clients by utilizing a relentless and detail-oriented work ethic to understand their specific goals and concerns, hoping to instill a sense of confidence and stability. Whatever your immigration problem, he and his team will find a solution, through wisdom and effort.