Foreign nationals who are interested in immigrating to the US must first qualify for an immigrant visa. The US provides immigrant visas based on family ties, employment, adoption, special immigrant categories, and the diversity visa.
USCIS allocates a certain number of immigrant visas a year for foreign nationals who wish to immigrate to the US based on their job skills. There are 5 different preference categories of employment based immigrant visas. Each of the preference categories have different requirements and procedures that must be followed.
The first step a US employer must take if they wish to sponsor a foreign worker for permanent residence is the PERM Labor Certification process. As previously discussed, the US Department of Labor has put in place regulations to test and protect the US labor market to make sure that no able, willing, available, and qualified US workers are being displaced.
Please note, not all beneficiaries who wish to apply for an employment based green card have to go through the PERM process. 
The two employment-based preference categories that require PERM labor certification are:
EB-2: Second Preference, persons who are members of the professions holding advanced degrees or for persons with exceptional ability in the arts, sciences, or business (excluding NIW)
EB-3: Third Preference, for professionals, skilled workers, and other workers
Beneficiaries for the following employment-based preference categories do not require PERM labor certification:
EB-1: First Preference, for persons of extraordinary ability in the sciences, arts, education, business, or athletics; outstanding professors or researchers; and multinational executives and managers
EB-4: Fourth Preference, for certain "special immigrants," including certain religious workers and other subcategories
EB-5: Fifth Preference, for immigrant investors
The requirement for PERM labor certification is waived in the following circumstances:
NIW: National Interest Waivers, for those requesting that the job offer, and thus the labor certification, be waived because it is in the interest of the United States
Applications for Schedule A Occupations, DOL has determined there is not a sufficient number of able, willing, qualified, and available US employees in certain occupations, and therefore, finds the PERM labor certification unnecessary for these occupations. Schedule A Occupations are divided into two groups:

Group 1 – physical therapists and professional nurses
Group 2 – for those of exceptional ability in the sciences or arts or for those of exceptional ability in the performing arts
As the PERM process can be a lengthy and time consuming process, a US employer should work with an experienced attorney who understands the employment based preference categories to determine if the PERM process is needed or if another path can be taken to obtain a foreign worker employment-based permanent residence.
By: Jessica Palarca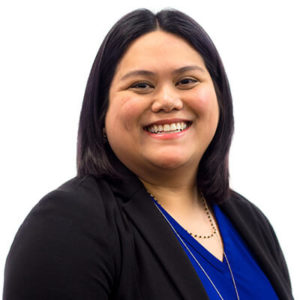 Jessica Palarca is an attorney in Reddy & Neumann's PERM Labor Certification Department where she assists clients in the beginning stages of the green card process.