F-1 Students with OPT and the H-1B Lottery – How Does Cap Gap Work?
The upcoming H-1B lottery season will again be conducted by an electronic preregistration of all cap-subject H-1B petitions. See Step-by-Step Guide to Creating an Employer myUSCIS Account and USCIS Announces Key Dates for FY2024 H-1B Lottery. This preregistration will be conducted in March, USCIS will then run the H-1B lottery, notify companies of selected registrants by April 1, and then companies will be given a window of at least 90 days to file their H-1B cap-subject petition.
What is cap-gap and how does one qualify?
8 C.F.R. § 214.2(f)(5)(vi) is the regulation which addresses cap-gap. In this regulation, F-1 students can qualify to have their duration of status and OPT extended to expire on September 30 of the same year in which the H-1B is filed. In order to qualify for cap-gap, the following requirements must be met:
The H-1B petition was filed as a change of status.
The H-1B was timely filed.
The H-1B requests an employment start date of October 1 of the same year. This means that if you file your H-1B in the lottery in the spring of 2023, you must request an employment date of October 1, 2023.
While not listed in the regulation, the OPT must not be expired by the time the H-1B is filed.
Once a student's DSO learns that an employer has filed a cap-gap eligible H-1B petition, the DSO can update the record to add the cap-gap extension, and the student can continue to work until September 30 unless the H-1B gets denied or withdrawn. A denial or withdrawal of an H-1B ends cap-gap eligibility. 
How does the pre-registration impact cap-gap?
The selection of a case through pre-registration DOES NOT qualify an individual for cap-gap. In compliance with C.F.R. § 214.2(f)(5)(vi) addressed above, USCIS will still require the entire petition to be filed as a change of status before the F-1 student is eligible for cap-gap. 
What should employers do to prepare for the lottery system and cap-gap?
When companies receive notification that their pre-registrations have been selected, they will be given at least 90 days to file the H-1B petition. When filing in the pre-registration, companies should consider keeping a record of when their prospective H-1B employees OPT expires. Companies should use this to prioritize their filings in order to ensure that F-1 students can take advantage of cap-gap before their OPT expires. Further, companies should consider being prepared with all documents necessary to file the complete H-1B petition so that they can file as soon as possible for employees with OPT that is about to expire. As a note, Reddy & Neumann recommends filing the LCA at the time of registration just to have it ready to go for those with OPT expiring in April. It can take around 7 days for the LCA to get certified and can significantly delay filing. For example, if an F-1 student has OPT valid until April 7, and the company is notified on March 30, if the company already has a certified LCA, they can finalize the H-1B, mail it, and have it delivered to USCIS in advance of the April 7 date so that the F-1 student can apply for cap-gap.
Again, it is important to note that the registration or the selection in registration DOES NOT qualify an F-1 student for cap-gap, only the filing of the complete change of status H-1B petition before the OPT expires and requesting an October 1 start date qualifies the F-1 student for cap-gap.
It can be tricky to navigate sponsoring F-1 students for H-1B in the lottery, thus it's critical for businesses to comprehend how Cap-Gap functions. Employers can better support their F-1 employees throughout this transition period by having a thorough understanding of the Cap-Gap regulations, which can reduce uncertainty and disruptions to business operations. Employers can also negotiate the complexities of the H-1B lottery process and make sure they are in compliance with all applicable laws by obtaining the advice and assistance of skilled immigration attorneys. Employers can improve their chances of successfully sponsoring F-1 students for H-1B visas by working with a reputable immigration attorney. This will allow them to keep talented staff and keep expanding their companies. Please contact us for more details or assistance with immigration issues.
By: Emily Neumann, Managing Partner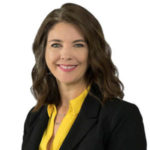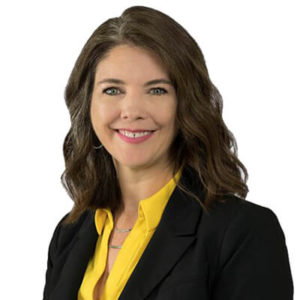 Emily Neumann is Managing Partner at Reddy & Neumann, P.C. with over 15 years of experience practicing US immigration law providing services to U.S. businesses and multinational corporations. Emily has helped transform the firm from a solo practice to Houston's largest immigration law firm focused exclusively on U.S. employment-based immigration.  She received her Bachelor's degree in Biology from Central Michigan University and her Juris Doctorate degree from the University of Houston Law Center. Emily has been quoted in Bloomberg Law, U.S. News & World Report, Inside Higher Ed, and The Times of India on various hot topics in immigration. She is a member of the American Immigration Lawyers Association and Society for Human Resource Management.
In today's global economy, being able to navigate the immigration process is critical to your business success. If you are a looking to sponsor an F-1 student for continued work authorization, speak with one of our immigration lawyers. Please contact us online, call our Houston business immigration attorney office directly at 713-953-7787, or schedule a consultation.