Tips for New H-1B Beneficiaries: Don't Forget to File H-4 for Your Spouse and Children
For those that were lucky enough to be selected in the 2023 H-1B lottery, the time for filing the H-1B petition runs from April 1, 2023 to June 30, 2023. While individuals and employers are focusing their efforts on the necessary steps to file the H-1B petition, it is important not to forget to make arrangements for the H-1B beneficiary's spouse and/or children. Failing to properly change the status for your dependents can result in major status issues that could be difficult to correct.
Change of Status vs. Consular Processing
         There are two ways to obtain an H-1B visa: changing your status from another non-immigrant visa category within the United States or filing for an H-1B visa through consular processing at a U.S. consulate or embassy abroad.
          A change of status refers to the process of transitioning from one non-immigrant status to another while still in the United States. For example, if you are currently in the United States on an F-1 student visa and your employer is preparing to file an H-1B petition on your behalf, you can apply within the United States for a change of status from F-1 to H-1B. Upon approval by USCIS, this will allow you to not have to leave the country to get your H-1B visa and can begin working for your employer as soon as the change of status is approved, but not earlier than October 1 for cap cases.
           Consular processing, on the other hand, refers to the procedure of acquiring an H-1B visa at a US consulate or embassy abroad. If you are outside the United States or do not wish to apply for a change of status, your employer can file an H-1B petition on your behalf, and once accepted, you can schedule an appointment at a United States consulate or embassy to get your H-1B visa. You must attend an interview and give the consular official with the relevant papers, including proof of your qualifications, employment offer, and ties to your home country.
           For individuals that are in the US on non-immigrant status, such as F-1, L-1, or TN, you are most likely to be filing to change your status from your current status to H-1B.  This is an easier process given the current backlog at the consulates and an increase in issues at the consulates.
Don't Forget Your Children or Spouses!
            For those that are seeking a change of status, if approved, your status will change automatically on October 1 or upon approval, whichever comes earlier. At that time you will automatically be on H-1B and will cease being on your previous status. If you are in the US with a spouse and/or children on a dependent visa, such as F-2, L-2, or TD, they will no longer be eligible for that derivative status and will not be lawfully maintaining status once you change status to H-1B.  
            In order to prevent this issue, it is important to be proactive and file for your dependent child or spouse's change of status to H-4 prior to your H-1B approved. Ideally, our firm recommends that you file this concurrently with your H-1B change of status so as to avoid any lapses in status or the possibility of forgetting to file for your spouse's change of status. Filing a change of status for your dependent child or spouse is not an overly complex process, unless there are status issues, and you will need to file an I-539 for the primary dependent, and a concurrently filed I-539A for any secondary dependents. When filing concurrently with your I-129, they can be mailed together as part of the mailing for the I-129, but the filing fee check should be done separately. If filing after the I-129 is filed or approved, you will need to mail it to the appropriate USCIS lockbox. 
Consequences of Not Timely Filing an H-4
            If for some reason you forget to file the change of status for your dependents it can have significant immigration consequences. As noted above, upon you changing status to H-1B, your dependents will no longer be properly maintaining their previous dependent status. This will mean they are in the United States without status and they will need to disclose that on future filings at the US consulate. Once they are not properly maintaining status, they will also not technically be able to file for a change of status to H-4.
            While the dependent spouse or child should not be considered to be unlawfully presence unless their I-94 expires, there have been some rare instances where the consulates view failing to maintain F-1 or F-2 status as unlawful presence. Depending on how long the unlawful presence determination is, it can lead to a finding that the individual is subject to the 3 or 10 year bar. 
Options if H-4 is Not Timely Filed
            If for some reason the H-4 change of status is not timely filed, the options available will depend on the individual's specific facts. However, in some cases, our firm has found success filing changes of status and asking USCIS to approve the change of status nunc pro tunc. A nunc pro tunc argument is based on regulatory provisions that allow USCIS to forgive periods out of status and adjudicate a filing placing the applicant back in status. While these can be successful, they are discretionary and will have a number of factors to consider before filing.
            The other option would be for the dependent spouse or child to travel outside of the US and consular process the H-4. If this is happening it would be worth ensuring that they might not be subject to a 3 or 10 year bar prior to travel. 
Conclusion
In conclusion, as new H-1B petitions are being filed, it is essential not to overlook the change of status for dependents, including spouses and children. Failure to file the H-4 change of status prior to the H-1B status taking effect can lead to significant immigration consequences, including lapses in status and even the slight possibility of a 3 or 10 year bar. Filing concurrently with the H-1B petition is the best practice to avoid any potential issues. In cases where H-4 change of status is not timely filed, there are some options available, such as filing for nunc pro tunc, but they are discretionary, and individual circumstances need to be assessed. It is important to remember that including dependents in H-1B petitions can have a significant impact on their status and the success of their future immigration applications, and proactive measures should be taken to ensure that dependents maintain lawful status in the United States. If you are in the situation where your H-4 has not been timely filed, we recommend you take action immediately and contact a qualified employment-based immigration attorney.
Reddy & Neumann, P.C., located in Houston, Texas, has been serving the business community for over 25 years and is Houston's largest immigration law firm focused solely on U.S. Employment-based immigration. We work with both employers and their employees, helping them navigate the immigration process quickly and cost-effectively.
By: Steven Brown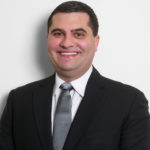 Steven Brown is a Partner at Reddy & Neumann, P.C. where he works in the Non-immigrant visa department and leads the Litigation Team. His practice covers all phases of the non-immigration visa process including filing H-1B, L-1, E-3, H-4, and H-4 EAD petitions. In the last two years, Steven has successfully handled over 1,000 non-immigrant visa petitions including filing petitions, responding to any necessary Requests for Evidence, and drafting motions and appeals. He has also become a key resource for F-1 students that seek guidance on properly complying with the F-1 visa regulations and any OPT or CPT issues they may have. Additionally, Steven holds a weekly conference call for companies that are part of one of the largest organizations for IT Services companies in America.