USCIS Issues Guidance Clarifying How EB-1A and EB-1B Evidence Is Evaluated
USCIS has recently announced updates to its Policy Manual clarifying how supporting evidence is evaluated for certain criteria in EB-1A (extraordinary ability) and EB-1B (outstanding professor or researcher) petitions, particularly for applicants working in STEM fields. This guidance appears to be in the same vein as the Biden administration's January 2022 policy announcements, which sought to "advance predictability and clarity for pathways for international STEM scholars, students, researchers, and experts to contribute to innovation and job creation efforts across America." The January 2022 policy adjustments applied specifically to petitions filed in the EB-2 National Interest Waiver and O-1 visa categories, as well as expansions to STEM OPT fields and J-1 training.
The September 2023 announcement extends similar adjustments to the EB-1A and EB-1B categories, specifically:
EB-1A
The updated guidance provides clarifying examples of evidence that may be submitted to satisfy at least three out of the ten existing extraordinary ability criteria. Among these clarifications, particularly those relevant to STEM scholars and researchers, are:
Receipt of nationally or internationally recognized prizes or awards for excellence in the field of endeavor

The guidance clarifies that this criterion can be fulfilled by certain doctoral dissertation awards/PhD scholarships, if the institution granting the award/scholarship is sufficiently renowned or significant, such as an R1/R2 research university.

Membership in associations requiring outstanding achievements

Professional organizations that require only good standing in the occupation (such as licensure) and membership dues generally do not qualify, but the guidance clarifies that a higher level of membership within that organization might – fellow-level membership in the IEEE for example, which requires accomplishments that have contributed significantly to engineering advancement or application in way that significantly benefits society.

Published material in professional or major trade publications or major media

The guidance clarifies that this criterion can include material that doesn't focus specifically on beneficiary, as long as it focuses on research/work undertaken by a team of which beneficiary is a significant member.

Authorship of scholarly articles

The guidance clarifies that this criterion can be satisfied by published conference presentations at nationally/internationally recognized conferences, as long as they peer review and publish the presentations in professional journals or proceedings.
EB-1B
The updated Policy Manual likewise provides that for EB-1B petitions, evidence submitted to meet the required two out of six regulatory criteria should be evaluated qualitatively only to the extent that the criterion requires it – for example, the criterion regarding receipt of a major prize or award for outstanding achievement in the academic field, requires consideration of the level of recognition of the award in order to determine whether it is "major;" whereas a high caliber or significance of judging experience is not a requirement for that criterion, as long as the beneficiary's participation as a judge occurred within their field of expertise.
The Policy Manual also provides that the final merits determination of the EB-1B evaluation should take into account "any potentially relevant evidence, even if such evidence does not fit one of the…regulatory criteria." The guidance directs officers to consider all the submitted evidence in its totality when arriving at a decision regarding the professor or researcher should be classified as outstanding.
This updated guidance therefore broadens the scope of acceptable evidence that applicants may provide in support of their EB-1A and EB-1B petitions, particularly for STEM researchers and scholars. To determine whether the EB-1A or EB-1B classification may be an option for your permanent residence, we recommend consulting with an attorney to evaluate your credentials and assess your eligibility.
By: Rebecca Chen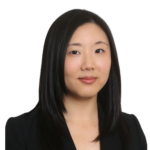 Rebecca Chen is a Partner at Reddy & Neumann. Her representation includes advising clients throughout the non-immigrant and immigrant visa application process, from initial filing, responding to various requests for evidence, and processing at overseas consulates. Her years of experience in the immigration field have made her a knowledgeable resource for complex business immigration matters.